The McRib Has Returned So Can These Other Foods Also Make A Comeback Please?
Toobs! Cadbury Marble! Polly Waffles!
Australia has been blessed by the return of a great hero, one that's been MIA for six years.
The McRib burger had been off the McDonald's menu since 2012, but as of December 5 the fan favourite is back and juicier than ever.
The limited time-only addition to the fast food chain's summer menu features delicious pork dripping in smokey BBQ McRib sauce, topped with onions and our famous pickles, all on a soft bun.
We're bloody lovin' it.
READ MORE: Scientists Find Gene That Lets You Pig Out Without Gaining Weight
READ MORE: The Best Sweet Boozy Treats To Enjoy This Xmas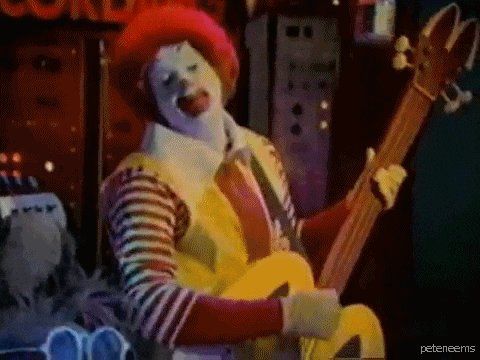 Old mate McRib is joined by a two more mouth-watering treats.
Prep your gobs for BBQ Loaded Fries -- smothered in Aioli, caramelized onions and smokey BBQ McRib sauce -- and a poultry take on the classic McFeast, the Chicken McFeast.
The return of big fella McRib got us thinking about all the other delightful foods of yesteryear that deserve to be resurrected, too.
With that in mind, here's 10 daily's shopping list of long-neglected tasty sensations that need to make a comeback.
10 daily's Fave Food Throwbacks
Wade Shipard, video team lead: "'The Good One' -- it was a malt-flavoured milk drink. When I lived in a share house in uni, we would always buy the whole stock in the fridge at our local Coles."
Katie Hill, news reporter: "Those Swirl ice-creams."
Myles Davies, video editor: "Tasty Toobs and Polly Waffles."
Jasmine Motti, video producer: "McChicken sauce for chips -- an 11pm Maccas run staple."
Claire Isaac, contributing editor: "Mint Twix. Google them!"
Gillian Wolski, lifestyle reporter: "Magnum Coconut White. I've never had one when they were around, and now I really want one."
Stephanie Anderson, entertainment editor: "MARBLE CHOCOLATE. Oh and potato smiles."
Jess Lynch, entertainment reporter: "Vice Versas."
Viki Gerova, news producer: "Dixie Drumstix In A Biskit!"
Feature image: McDonalds, Instagram/@aidengloosher.