How Not To Get All Tied Up And Win The Gift Wrapping Game This Xmas
Read, set, WRAP.
Megumi Inouye is a world-renowned gift wrapper. Not only does she run her own blog filled with cute and clever ways to make your gift wrapping personal and sustainable, but she also holds classes in her native San Francisco hometown teaching locals how to wrap like a pro.
That said, this isn't the career path Inouye thought she'd go down.
Sure, she always enjoyed wrapping gifts for family and friends, but Inouye always thought she would end up doing something in her field of study: political science.
"I originally thought I was going to work in US/Japan relations," she told 10 daily during a recent trip to Australia.
But, as with most things, life had other plans.
READ MORE: Melania Trump's White House Christmas Decorations Are Blowing People's Minds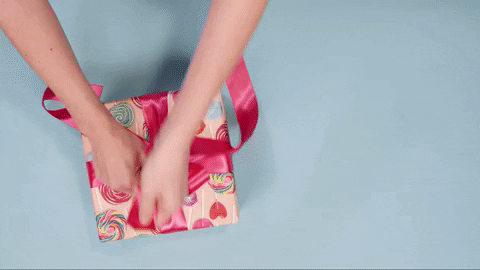 Inouye is now known around the world as one of the most innovative and creative gift wrappers -- whose main purpose is to repurpose.
"It wasn't so much an aesthetic thing to begin with, but rather it was a way for me to express myself to people," she told 10 daily.
"Then I became interested in using materials that were already around you. It was about giving a second life to things that would otherwise be thrown out."
According to figures from a YouGov Galaxy Poll, Australia spends $512 million just on wrapping paper alone each year. Despite forking out the big bucks one in five of us ends up leaving gift wrapping to the last minute.
READ MORE: Christmas Dinner In A Tin Is Back To Divide The Internet ... Again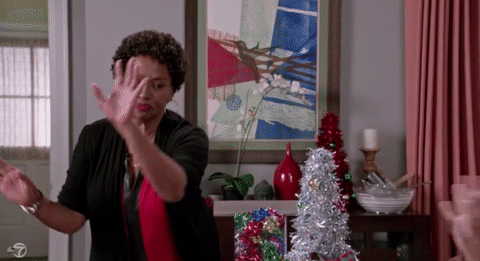 For Inouye, who was recently down under as part of ING's Dreamstarter campaign, the very act of wrapping a gift is the best part of the holiday season. "The way you wrap and present a gift can be just as impactful as the gift itself," she said.
She added: "For me, gifting is an art form and wrapping is the vehicle of expressing the intention, the feeling behind the gift and what will continue to remain in people's hearts even after the gift itself loses its practical purpose."
Top Tips For Wrapping Like A Pro
To help you navigate the wrapping scene this Christmas, Inouye shared these tips to get you going.
Consider the person you're buying for so you're not wrapping up a gift that goes to waste
Inouye advises that we put "a little bit of thought behind a gift" so the experience of wrapping it will be "extra special".
"When you wrap it try and give it a special touch, such as making a card out of an old photo or reusing the same card each year for each other and dating it, to avoid this unnecessary waste"
Repurpose paper with unique designs for a splash of colour
In an effort to help curb, Inouye recommends reusing wrapping materials where possible. She said that everyday items such as scrap fabrics, cloth napkins, buttons and bottle caps can all be repurposed into gift wrapping material.
"I also try to keep cards, invitations, theatre programs or anything with beautiful graphics, as they can always be used as accent pieces on the gift, or made into gift tags," she said.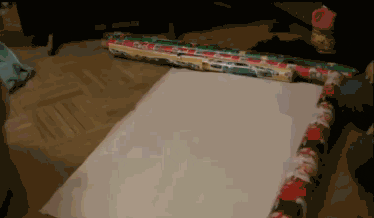 Keep a hold of ribbons and strings gifted to you
Inouye said that because ribbons are so colourful and festive, throwing them out after one use would be a waste. "I like to repurpose old ribbon as adornment pieces to plain gift wrapping or make a new topper design with them," she said.
Leave a little to the imagination:
"It's a misconception to think that the entirety of a gift needs to be wrapped to be considered as gift wrapping," Inouye explains.
"For example, I often place books in a paper sleeve and only cover the title portion. Alternatively, a wine bottle need only be partly covered with a message to be a considered a thoughtful gift"
Create your own packaging
Inouye said she likes creating her own packaging material from recycled paper. "It's not only sustainable, but the different shades of colours can make for an artful presentation. Put old colourful wrapping paper, magazines and newspaper in the shredder and use it as packaging material," she said.
Feature Image: Getty