'Straya, It's Time To Learn How To Pronounce Wine Names
From Pinot Gris to Gewürztraminer and Kimmy's fave, Chardonnay, we've got you covered.
Wine, hey? It's easy to drink, but because of it's fancy-schmancy European roots it's often hard to pronounce.
How many times have you mumbled your way through a drinks order, knowing that the waiter and your fellow diners -- your family, mates or god forbid, your date -- are judging you for calling a Pinot gris, pee-note grease?
It can't be just us -- and Kim Craig (née Day) -- making a tit of ourselves.
(For the record, Kimmy, it's SHAR-don-ay.)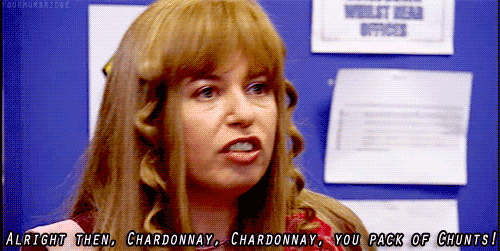 Turns out, we're not alone.
Sommelier Rochelle Godwin said that while Aussies do have a great palette and discerning tastes when it comes to wine, sometimes our pronunciations leave a lot to be desired.
READ MORE: 5 Questions You're Too Scared to Ask a Wine Expert
With the help of Babbel, Godwin -- who has worked with the likes of Heston Blumenthal before -- is here to set the record straight on some of the most popular and mispronounced tipples.
Pinot Gris
Say it: (pee-noh gree)
Drink it: Pinot Gris is one of the most popular white wines of Australia, but don't confuse it with its cousin, Pinot Grigio -- pronounced (pee-noh GREE-jo).
They both use the same grape variety and have similar aromas and flavours but 'Gris' is the French variety and 'Grigio' is the Italian version. Which flag will you fly?
Tempranillo
Say it: (tem-prah-NEE-yoh)
Drink it: This full-bodied Spanish red improves with age, beginning with fresh and fruity characteristics when it's young. After ageing in an oak barrel, you'll taste the deep, tobacco, and leather flavours coming through.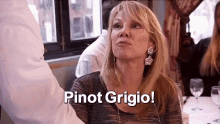 Semillon
Say it: (SEM-eh-lon)
Drink it: This all-rounder is enjoyable throughout the year due to its ability to pair with almost anything -- hooray! -- but it's super awesome with prawns on the barbie.
READ MORE: This $7 Wine Just Got Named As One Of The Best In Australia
Gewürztraminer
Say it: (geh-VAIRTZ-trah-mee-ner)
Drink it: It sounds German, but this aromatic white wine actually originated in Italy. Fermented in cool climates, Gewürz -- for short -- is best paired with dishes carrying a little heat, spice or zest.
Rioja
Say it: (ree-OH-hah)
Drink it: Flying under the radar, this wine is one of the best Spain has to offer, while also being easy on the wallet. Score.
Just remember, this drop is separated into four types -- Rioja, Crianza, Reserva, Gran Reserva -- depending on the amount of time the wine spends in the oak barrel.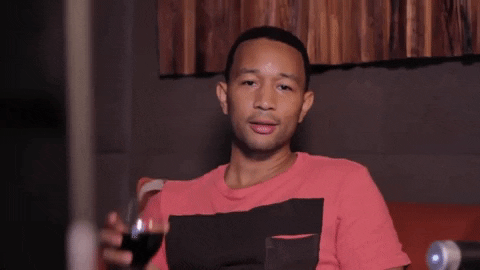 Beaujolais
Say it: (boh-jhoe-lay)
Drink it: Lower in alcohol than other reds, this light-bodied wine is a perfect match for your Christmas turkey, ham, or pork.
Chablis
Say it: (shah-blee)
Drink it: Unlike other Chardonnay wines, Chablis rarely uses oak-ageing, resulting in a very different style and taste profile.
READ MORE: Your Guide To Picking The Best Bubbles Because No, They're Not All The Same
Riesling
Say it: (REESE-ling)
Drink it: Riesling's strong character means it can even outdo spicy dishes with dominant flavours, which is why it is best paired with Thai food.
Pinot noir didn't make the list, but not to worry -- your good friend Titus Andromedon is here to guide you.
So the next time you're faced with a wine list, don't point and mumble. Use that beautiful voice of yours, and sing the name of that vino loud and proud.
Feature image: Universal