Your Guide To Picking The Best Bubbles Because No, They're Not All The Same
Look, picking the best bubbles for New Year's Eve or any special event, really -- can be a bit bloody stressful.
Especially when you don't know your champers from your sparkling, because yes -- they are two different things.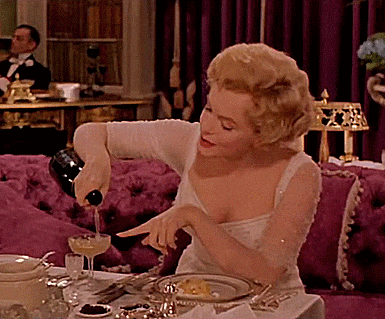 "Many people tend to think of sparkling wines or champagne as just one type of wine," Christine Ricketts, cellar director at wine retailer Cellarmasters told 10 daily.
READ MORE: 5 Questions You're Too Scared to Ask a Wine Expert
"But there are many differences between not just sparkling wines such as Prosecco and Cava, but even differences between Champagnes," she said.
Say whaaa? It's enough to make a trip to the bottle shop a nightmare (before Christmas.)
Fear not, for we've popped the cork on the secret business of the bubbles, with a little help from Ricketts of course.
Prosecco
The fruitier bubbles
Italy's national sparkling, Prosecco, is generally lighter and more fruity --think apple and pear flavours -- than Champagne, which makes it super popular and easy to drink. Almost too easy ...
But remember that, unlike the popular rumour started by a certain Bachelorette, Prosecco does in fact have sulphites.
Rickett's hot tip? You don't have to stay true to Prosecco's Italiano roots -- pick an Aussie-made variety as they're just as good. Look for grapes sourced from Victoria's King Valley or the Alpine Valleys on the bottle.
Cava
Dry like Champagne, half the price
You might not be as familiar with Cava, but that's okay. It's a Spanish sparkling wine, similar to Champagne in both production and flavour.
It's quite dry and has those biscuity flavours we love in champers, but it's much less exxy. Olé to that.
READ MORE: Hold Us, You Can Now Get An Espresso Martini In A Can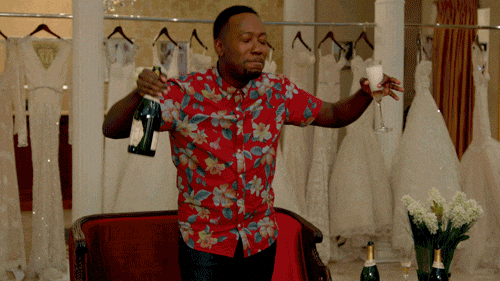 Australian sparkling wine
Wide ranging
Happily, Aussie sparkling wines come in a wide spectrum and range from sweet to dry, from affordable to premium, so you should be able to find a drop to please every palate. Hooray!
If you get a bit overwhelmed in the bottle-o, Ricketts' tip is to choose something from Tasmania.
Thanks to its super cool climate -- similar to that of the Champagne region in France -- the Apple Isle is fast becoming the most recognised place for premium sparkling. Onya, Tassie.
Champagne
Dry and glamorous
Nothing is more sophistiqué than a stem of champers, non?
Champagne has always had an air of exclusivity and a touch of snobbishness, but rightly so -- only wine that has been made in the Champagne region of France using the tightly regulated 'Methode Champenoise' can be called Champagne.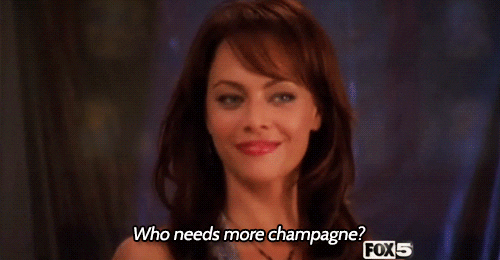 That doesn't mean it's not for everyone to enjoy, you just need to find what you like (and that's shouldn't be too hard.) There are several different styles of Champagne, although it tends to be quite dry, with biscuity, toasty flavours.
Want something sweeter? Go for a Demi-Sec or Doux. Best start practising your French accent now.
READ MORE: This $7 Wine Just Got Named As One Of The Best In Australia
Cremant
The 'other' French bubbles
"If it's not Champagne, it's Cremant," Ricketts told 10 daily.
Budded the 'other' sparkling wine of France, Cremant doesn't come from the Champagne region but rather the Loire Valley on the country's west coast.
The French are sticklers for their wine-making laws, so Cremant -- pronounced 'cray-mont' -- undergoes the same traditional production process as Champagne.
The two aren't exactly the same, of course, as Cremant tends to be dry and intense, often made in a fantastic, fresh aperitif style. It's more of a gentle fizz than it's nose-tingling cousin, champers.
Sparkling red wine
Perfect for Christmas lunch
One of the most unique sparkling styles in the world, sparkling red wine was originally a French invention -- of course -- but it's been co-opted by Aussie winemakers who are doing a bang-up job.
A variety called Shiraz Cuvee is by far the most widely made, and it's totally food-friendly thanks to its soft tannins, making it Rickett's pick for the Christmas table!
Feature image: YouTube/Movie Remixer.
The article first appeared November 30th, 2018