How To Do An Entire Christmas Lunch For Less Than A Pair Of Shoes
Come all ye cheapskates.
Less is not more at Christmas. After all, it's all about excess, in every way -- eating more than you should, lying on the couch, fighting with your brother over the remote and then doing it all again on Boxing Day.
But spending all that money on just one enormous meal seems ridiculous, right?
So what if we told you you could do it all for less? With tips from food consultant Jennene Plummer we can help you save on the menu (for like, eight people, so you can invite your mates and your mum over) which means you can splurge on the Boxing Day sales instead. Let's get to it.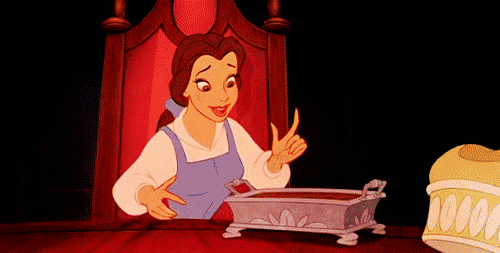 The main meal
Instead of roasting a whole, exxy turkey, Jennene says there are cheaper options that can be just as delish (and easier to manage).
"Use a turkey buffe (which is just the breast of the bird) -- which only costs from $17 per kilo, butterfly it and stuff it as you want, then tie it together with some string and bake that." Serve with seasonal salads or traditional roast veg and greens.
READ MORE: Kill Yourself With The Christmas Turkey This Year
READ MORE: 16 Weird And Quirky Gifts To Spice Up The Office Kris Kringle
Or you can use chicken instead. "Stuff with a herb bread stuffing. Accompany with crushed potatoes, heirloom tomato salad served with fried capers and a peach, walnut and beetroot salad." And if none of those appeal, slash and glaze and bake or barbecue chicken Marylands -- which you can grab from $4.50 per kilo.
Rather than a whole ham, Jennene has an option there, too. "Buy a piece of ham instead of a whole or half leg and glaze with a mixture of maple syrup, orange juice and seeded mustard -- from around $7.99 per kilo for the ham," suggested Jennene.
Add potato salad, coleslaw and other salads using seasonal produce or traditional roast veg and greens -- and voila!
Seafood feast
Now, if you're not a turkey, er, gobbler, and you're looking for ways to have a cold Christmas lunch -- but don't want to mortgage your apartment for the seafood, Jennene has some ideas for you too.
"Why not extend prawns by using them in salads or in small portions for an entree," she suggested. Her tips:
"Bring back the prawn cocktail -- you can even add mango and avocado," she said. "Or chop a few prawns and turn into fritters and serve with sweet chilli sauce (also good with crabmeat), butterfly, crumb and serve as prawn cutlets, with tartare sauce as part of an antipasto platter -- include cold meats, smoked salmon, melon and prosciutto and mixed bruschetta."
A festive dessert
May we present Jennene's easy sweet ideas -- each of these desserts feed eight people for under $20 and have the added bonus "sweetener" of making you look like a goddam kitchen legend.
Pavlova -- fill a store-bought shell with mascarpone cream, stone fruit, passionfruit and crushed macadamias.

Eton Mess -- crush store-bought pavlovas. add mixed berries, custard, and chopped Vienna almonds.

Trifle -- take a store-bought sponge drizzled with sherry, add jelly, chopped mixed seasonal fruit, custard and cream.

Image: Getty

Mince tart ice-cream -- take crushed store-bought mince tarts or shortbread and stir through softened ice-cream along with some chopped Violet Crumble bar. Refreeze (in a pudding mould if you're posh).

Punch pops -- freeze prosecco, pineapple juice, passionfruit pulp, chopped mango and mint leaves in ice pole moulds.

Pimp a brownie -- spread it with chocolate and top with rocky road ingredients (or just chopped rocky road).
And in case you're stuck on table decorations for less -- we got you covered, babe. Jennene has these great ideas:
Fill a glass bowl with baubles for a glam centrepiece.
Use a length of hessian or other fabric to make a table runner, scatter with Christmas chocolate, stars or baubles.
Scatter Christmas bush along the centre of the table.
Arrange indoor fairy lights on the table.
Make an edible wreath with store-bought macarons and decorate with edible glitter.
Now, go celebrate. And Merry (Cheap) Christmas to you!
Feature Image: Getty