FFS. It's Time To Stop Pitting Kate And Meghan Against Each Other
Oh, we've all seen this movie before...
You've read the reports. Apparently, Harry and Meghan are moving out of Kensington Castle and into a 'quaint little cottage' down the road because Meghan and Kate 'don't get along'. In fact, they 'can't stand each other'.
Apparently, they're 'different people' and don't see 'eye to eye'. Crazy that. Two women from two totally different backgrounds are different people ... what, you mean not all women are the same?
Apparently, all this is causing a rift between William and Harry … apparently.
There's also talk that Kensington Palace is getting sick and tired of Meghan's 'outrageous demands' -- which include sending text messages to staff at 5:30am with ideas, plans and requests for the day. 5:30 in the morning -- can you imagine? What kind of ungodly hour is that? Especially for a place which employs staff on a 24-hours a day seven days a week roster. Unheard of. Scandalous. Makes Wallis Simpson seem like a downright saint.
READ MORE: When Royals Were Fashion Cheapskates, Just Like Us
We've all read this story before: Wife displays typical bossy and demanding behaviour. Husband caves. END SCENE.
OK, no, there's no proof or anything like that about Kate and Meghan's supposed feud, just palace 'whispers'. Says a 'source'.
Heck, who needs proof these days anyway? It's all anecdotal.
Bitches be crazy, am I right? Hi-five sista!
The rhetoric around the relationship between Meghan and Kate has been nothing but negative since the actress married into the royal family. Every talking head throwing in their two cents worth about this imaginary feud being fought between two women they've never met and, more than likely, have never seen interact together.
And it's working. It's working because, of course it does. We're used to the narrative of the female outsider storming into a neat collective and tearing it apart. Yoko Ono, anyone?
READ MORE: Princess Charlotte Is The Spitting Image Of Princess Diana's Niece
READ MORE: Her Majesty, Meghan Markle And Their 'Tussle' Over A Tiara
We're used to the narrative that pits two women against each other. What are they fighting over exactly? Who cares. They're women and they're emotional and they're fighting. Says 'source'.
We saw it with Diana and Fergie. It's just history repeating itself again … and again.
So why the ongoing tussle?
"Women are pitted against each other, particularly in the tabloid press, because we tend to treat a woman's emotional life as entertainment," so says the author of 'The Friendship Cure', Kate Leaver.
Leaver told 10 daily that "in some way, a woman's existence belongs not to her but to society and so the relationships she has are fodder for our entertainment."
"This only perpetuates the patriarchal myth that women must be catty and bitchy and mean to one another -- which is often not the case at all," she said.
For author Jane Caro it's more of a "divide and conquer" strategy.
"It goes back to an era where the only way for women to have a good life is through a man," she told 10 daily. "So there was a belief that women were in competition as to who could get the bloke because it was the bloke who could provide any kind of security."
While Caro said there is a "modicum of truth" to the theory, it's one that no longer exists especially in today's society.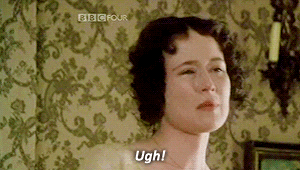 As for why the conversation still continues to perpetuate the ideas, Caro said this: "Women's friendships have always been very important but men never knew about them and so were perhaps very threatened by them. And when women join together they become powerful -- hence feminism."
As for how we can help move the narrative along, Leaver recommends we "call it out when we see it, by challenging it publicly and by pointing it out to our friends," while Caro is confident that we're already heading in the right direction.
READ MORE: Prince Harry And Meghan Markle Might Give Their Baby An Aussie Name
"Things like the #MeToo movement are profoundly important because it shows women coming out in support of other women," she said.
She also had this advice for Meghan and Kate: "Just ignore it".
"They actually probably get on really well, but that doesn't mean they will always be perfectly serene, they are family now after all," she said.
"All this confected rivalry -- why would they be rivals? They are both high achieving very much admired young women who are obviously intelligent and have good marriages and lovely growing families -- they're equals".
Feature Image: Getty.