This $7 Wine Just Got Named As One Of The Best In Australia
Cheers, y'all!
Hello, and welcome to the best news you'll read all day.
Story Bay's Semillon Sauvignon Blanc from the Margaret River has beaten out 2,500 other wines to be crowned the winner of the best under $20 at the Winestate Wine Of The Year Awards.
And you can pick it up for just $7. Yup, you read that correctly: SEVEN BUCKS.
It's the second time in three years that the wine -- which is sold exclusively at Liquorland, First Choice Liquor and Vintage Cellars -- managed to scoop the top prize during the blind tasting.
READ MORE: This Cheap As Chips Aldi Chardonnay Just Won Big At A Wine Show
The head of the judging panel, Peter Simin, said the wine stood out for delivering on both quality and value. "This should be everybody's everyday drinking wine," he said.
The drop was described by the tasting panel as containing "vibrant tropical fruit aromas including passionfruit, with notes of lime and blossom, hints of herbal tea and fresh cut grass, and a zesty and refreshing acid backbone that provides structure and length."
Head winemaker at Nocturne Wines -- the people behind Story Bay -- Alana Langworthy, said she's "absolutely delighted" with the award.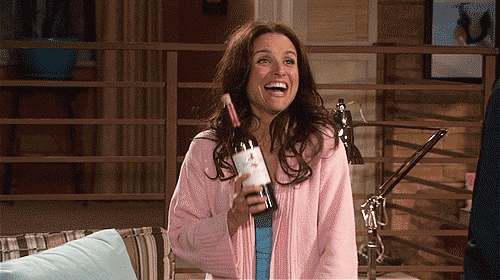 "It's further evidence that we're getting it right," she said. "Margaret River is famous for style, but it's not a region that people associate with value."
But this baby isn't the only cheap as chips award-winning wine you can get your hands on.
Aldi's Blackstone Paddock Limited Release Margaret River Chardonnay 2017 nabbed White Wine of Show at the 2018 Wine Show of Western Australia. It retails for an affordable $14.99.
READ MORE: ALDI's Wine Advent Calendar Is A Go And It's Basically Thanks To Us
Feature Image: HBO