Twitter Just Reunited Two Long-Lost Friends 12 Years After They First Met
No, you're crying.
Social media can be blamed for a whole lotta bad things in our lives -- but sometimes it can be the catalyst for good.
Take for instance Brianna Cry, from the US, who appealed to users on the social media platform to help her find a long lost friend.
"Hey Twitter, I met this girl on a dinner cruise in Hawaii in 2006," she tweeted.
"We were basically best friends for that night so I need y'all to help me find my best friend cause I miss her and I need to see how she's doing now.
"Please retweet this so we can be reunited."
This tweet is unavailable or no longer exists.
And that's exactly what her followers did.
Many users were touched by Ms Cry's story and took the opportunity to share their own tales of holiday friendship.
One user writing: "OMG IM IN THE SAME SITUATION. This girl and I were best friends for a whole weekend about 6 years ago. I have no clue where she is but I just know it's somewhere in Florida."
READ MORE: Science Reveals Why We Stay In Miserable Relationships
While another person wrote: "I have a similar story. I met a girl around my age at the time on a Hawaii cruise and all I know is her name is Peyton Cherry and at the time they were living in Vancouver. I don't have a photo with me but I am also wondering how she is doing."
It wasn't long before the internet worked its magic and the girl Ms Cry finally found the girl she had been searching for.
The girl, named Heidi, replied to Ms Cry's original tweet with a recent photo of herself accompanied by this simple question: "Heard you were looking for me."
This tweet is unavailable or no longer exists.
Ms Cry was clearly beside herself with excitement and immediately replied to Heidi: "OMG HEY GIRL HEY GIRL HEY!!".
Twitter went wild at the fact the pair had finally found each other.
Given her success at trying to get other's to help track down her friend, Ms Cry decided to try her luck one last time Tweeting: "I'm looking for a husband as well".
Nice.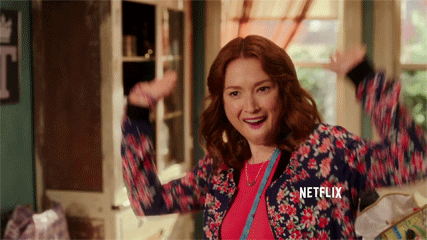 Feature Image: Twitter