Prince Harry And Meghan Markle Might Give Their Baby An Aussie Name
Onya!
Prince Charles has hinted at a few possible baby name his son, Prince Harry, and Meghan Markle have been tossing around ahead of the birth of their first child.
You might say they're ... well they're ... look, they're ICONIC, we'll give 'em that.
Speaking at an event at Australia House in London on Thursday, Charles said he has a feeling their baby might be gifted with a True Blue moniker.
READ MORE: If You're Not Following This Instagram Account You're Missing Out
READ MORE: Prince William Earns "Street Cred" From Son George
"My son Harry tells me that during their recent tour of Australia he and his wife were offered … thoughtful suggestions for the naming of their baby, just between us, I suspect Kylie (Minogue) and Shane (Warne) made the cut," he said.
"I would not hold your breath for Edna or Les."
Okay look, Haz and Megs, we like you both, we really, really do. But, if you want to give your baby a real fair dinkum Aussie name, there are so many other classics to choose from.
What about Kath? Or Kim?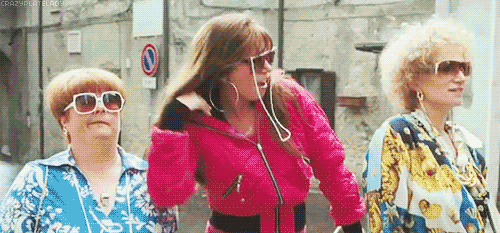 What about Sheila? Princess Shelia -- it's got a regal ring to it, don't you think?
No, no! We have it .... CHARLENE!
Look if you don't love these monikers (can't see why you wouldn't???) that's okay, because we've also got a few more iconic Aussie names up our sleeve.
10 Daily's True Blue Baby Names Fit For A Royal
Irene
Pearl
Merle
Barbara (must be shortened to Barb)
Beryl
Sharon (must be shortened to Shazza)
We know what you're thinking -- but what if it's a boy?! -- well, we've also thought about that and have some brilliant bloody boys names to throw at you.
How about Bruce? Or Barry? Which, as per Australian law, you must shorten to Baz.
Or what about Harold?! (Bless Harold Bishop)
Other alternatives include:
Robbo
Damo
Wayno
Dano
And Dazza.
Sorry, Duke Dazza of course.
Ya welcome, mates!
Feature Image: Getty