The Ultimate Holiday Hack: How To Get 45 Days Off With Just 17 Days Annual Leave
With our help you can turn using your leave into a career...
They say once you've had a holiday, to stop yourself getting the post-holiday blues you should book another one immediately. But stop for a second and read this -- because with our help, you can not only book that second holiday, but you can get a load more Pina Coladas for your buck next year. You see, with a bit of clever planning you can make those beach days last and last... you can turn 17 days of annual leave into 45 -- yes! 45! -- days of holiday!
Time to apply the sunscreen. We're going in.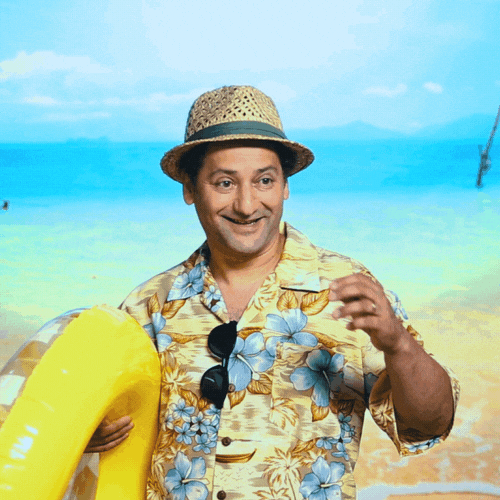 Right. Here's the maths.
Australia has around 10 public holidays each year, depending on the day of the week they fall on. By being savvy and planning your holidays strategically, you can combine them with minimal annual leave days to make time for extended getaways.
READ MORE: I Go On Holiday Without My Husband And That's Just Fine With Us
According to Jonathan Etkind from InsureandGo, if you plan well, "it can be the difference between a few days off here and there, and taking a longer holiday with minimal time off work."
Kindly, he did the maths for us. That stuff gives us a headache.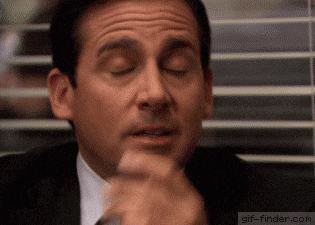 The 10-day Australia Day
Next year, the Australia Day public holiday falls on Monday 28 January in all states.. You can enjoy a 10-day holiday by combining the public holiday with two weekends and five days of annual leave from, say, Friday 25 January to Friday 1 February inclusive.
The four-day weekend hack
With the Labour Day and Queen's Birthday public holidays each falling on a Monday, you can turn those long weekends into four-day holidays by simply taking the Friday off, too. Lucky residents in Victoria, the ACT, South Australia, Western Australia, Tasmania and NT can do this more often, as they have additional public holidays on a Monday or Friday.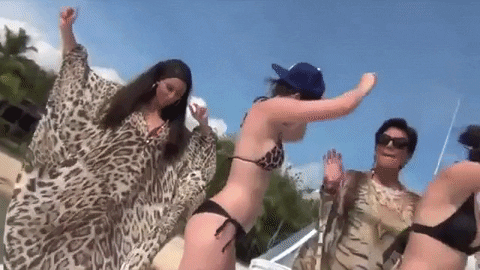 The 10-day Easter holiday hack
Next year, the Easter long weekend will be from Friday 19 April to Monday 22 April in all States. Anzac Day follows two days after -- on Thursday 25 April. With two public holidays occurring in one week, this is an opportunity to extend your holiday to 10 days -- from Friday 19 April to Sunday 28 April inclusive -- just by taking three days of annual leave! Hallelujah.
READ MORE: I Went On Holiday And Didn't Post A Single Pic On Instagram
The 18-day April-May holiday hack
Here's where things get more technical. Live in Queensland or NT and want to extend your 10-day Easter holiday? You can combine your Monday May 6 public holiday with the Easter holiday hack, to give you an extended holiday from Friday 19 April to Monday May 6. That makes eighteen days off to travel abroad, with just eight days of annual leave off work.
Do you follow?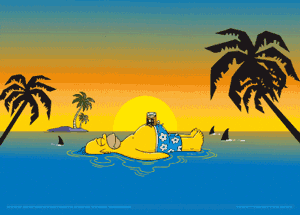 The 17-day May-June holiday hack
If you live in the ACT you get a public holiday on Monday 27 May (Reconciliation Day). With two public holidays in around two weeks and three weekends around those days, you can sneakily enjoy a 17-day holiday (Saturday 25 May to Monday 10 June inclusive) with just nine days of annual leave. That's almost double the amount of time off for half the annual leave.
Our brains are exploding.
READ MORE: 4 Travellers Get Real About How Much Their Last Holiday Cost
The mid-week public holiday hack
When public holidays fall mid-week, why not take annual leave on the days before or after, combine it with the weekend and take a mini getaway. For instance, if you live in Victoria you can take Monday 4 November off work -- right before Melbourne Cup Day -- to enjoy a four-day weekend. Brisbane residents -- you can take two days of annual leave before or after Ekka Day on 14 August to enjoy a five-day holiday. And if you have more annual leave to spare, why not take all four days off to have a nine-day break in total?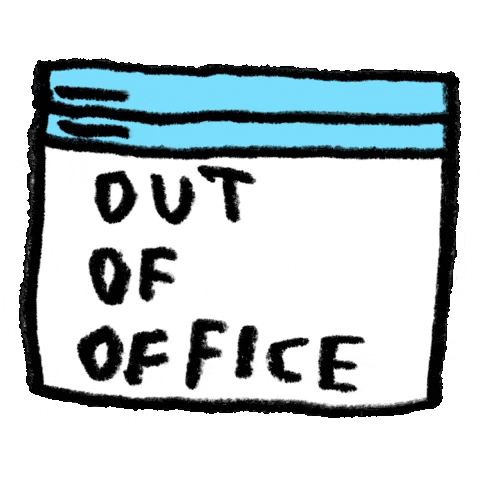 The 2019 Christmas holiday hack
If your business doesn't shut down over Christmas, you can still have a good break -- in fact you can create a 17-day holiday -- from Friday 20 December to Monday 6 January by taking just seven days of annual leave! With Christmas Day falling on a Wednesday next year, why not take Monday 23rd and Tuesday 24th -- and yes, even on Friday the 20th -- off? This holiday also takes advantage of Boxing Day falling on a Thursday and New Year's Day the following Wednesday. When you can be at the beach. We'll see you there.
Feature Image: Getty