Gin Is The Drink Of Choice This Season So Here's A Bunch Of Gin-Related Stuff You Can Buy
Bottoms up!
Do you like gin? Do you like gin-related paraphernalia? Well then, you've come to the right place.
In case you've been living under a rock somewhere, you would no doubt realise that gin is the drink de jour of 2018.
Or, if you're Queen Elizabeth, it's basically been the drink de jour FOREVER. Do you know she enjoys a gin cocktail not once but twice a day?
But we're not talking about plain old boring bottles of gin -- we're talking about kitschy adult treats that incorporate everyone's favourite boozy beverage.
We're talking about things like gin-filled Christmas baubles and chocolate and gin mash-ups.
READ MORE: Hubba Bubba Gin Is Here So You Can Drink Your Childhood
READ MORE: Gin-Infused KitKats Are A Thing And Oh Holy Heck They're Good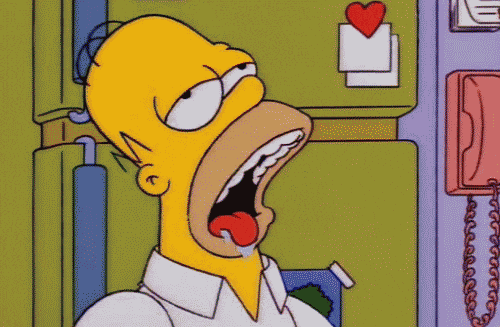 OK, stop drooling because and start scrolling and preparing to stockpile these beauties.
Gingle Bells
These tiny, gin-filled baubles are perfect for hanging on the Christmas tree -- or anywhere, for that matter.
The people behind them, Gingle Bells Gin, have also cleverly come up with a whole stack of flavours, including Chrysanthenum, Butterfly Pea Flower and Hibiscus.
The absolute BEST part about them is that once you've finished drinking them you can pop them back on the tree and no one will be any wiser.
You can pick up a pack of six for $79 from the Gingle Bells website.
Beefeater PINK
Anyone who knows anything about gin knows about Beefeater. It's a classic London-made gin and had been around for forever.
Well now the brains behind the gin -- namely the company's master distiller, Desmond Payne MBE, have gone an created a brand new flavour with their PINK edition.
Apart from looking so darn cute -- the gin is also a little sweeter than the original boasting a soft fruit and strawberry taste. Umm, yum.
You can pick up a bottle for $57.99 at leading retailers.
Gin-Infused KitKat
The limited edition creations were brewed up in partnership with the Melbourne Gin Company, and feature the iconic KitKat wafers smothered in luscious, gin-infused premium milk chocolate.
Keep your eye -- or tongue -- out for refreshing botanical notes reminiscent of London Dry Gin such as citrus, coriander seeds and rosemary, intermingled with Australian natives for a unique Melbourne twist.
You can only grab these from the KitKat Chocolatory in Melbourne.
Demeter 'Gin & Tonic' Perfume
If you don't already know about the super quirky and super fun perfume house Demeter then you need to get on this.
The brand are known for creating single scent perfumes which are inspired by everyday things -- such as rain and dirt. Fun fact: Apparently Clint Eastwood is a mad fan of the dirt scent.
The scent has more of a fresh citrus zing to it than a kind of heady gin scent -- but it's still wonderfully reminiscent of all those delicious G&T's we're bound to guzzle over summer.
You can pick up a bottle for $17.95 here.
Tower Mistletoe & Myrrh Irish Gin
Like actual Christmas in a bottle. Described by 10 daily's contributing lifestyle editor as "lovely, really lovely", this gin can hold its own with just a dash of tonic and a slice of orange.
It's a limited edition craft gin, so you better get in quick, because as it's only being sold at Aldi you just know it's gonna walk off the shelves.
Pick one up from Aldi for $44.99.
Gift Republic Gin & Tonic Cocktail Candle
What's better than drinking gin? Smelling it!
For when it's perhaps a little too early to indulge, just burn one of these bad boys and be reminded of all those jolly old gin-tastic good times.
You can grab one from ASOS for $9 (it's currently on special).
O.P.I 'I'll Have A Gin & Tectonic' Nail Lacquer
What better way to show your love for gin than by wearing a nail varnish named in its honour -- so touching.
That said, this colour is actually pretty stunning and totally encapsulates those warm, breezy summer afternoons spent sipping lazily on a gin based cocktail.
You can pick one up from AdoreBeauty for $23.95.
Gin & Tonic Earrings
Show your love of gin proudly with these tiny odes to the classic drink.
Adorably quirky without being too loud -- you can literally wear these anywhere and turn heads.
Pick up a pair here on Etsy for $12.82.
Gym Gin Tote Bag
Look, you're probably going to need something to carry all this stuff around in so why not go full gin and grab this delightful tote bag?
Grab one here at Hard To Find for $69.
Gin & Tonic Flavoured Lube
chrstWow! OK, bet you didn't see this one coming.
But what better way to celebrate your love of gin than with the one you love? Playtime makes a variety of quirky drink-inspired lubes, but honestly, why would you ever pick anything other than a G&T?
You can pick one up on their site here.
At Home Cocktails
Now you've got all the gin you could possibly need, you're no doubt going to what to know exactly how to mix them into the perfect cocktail.
To find out how we picked the brains of Grant Collins, who is the owner and head mixologist of Gin Lane.
Gin Lane's Classic Cucumber G&T
You'll Need:
40 mls Taquerary London Dry Gin
30 mls Elderflower Soda
3-4 pieces of pressed cucumber*
*Make sure to keep some extra for your garnish
Method:
Shake all the ingredients together and then strain all int a round glass. Garnish with a little twisted cucumber, and (if you have them) some edible flowers
Feature Image: Getty