This Is What We Will All Be Eating In 2019
Want to know what you'll be packing your pantry with next year? Look no further, but we warn you it would make you hungry.
Unless you have been living -- and eating -- under a rock, then this year you would have seen things change in the supermarket as more and more people embraced a plant-based diet and kick meat to the kerb. Trolleys that were once filled with snags, steaks and burgers are now chockas with tofu and veggies.
Well, according to the experts at Aldi, that isn't going to change in 2019. In fact, we're going to be finding alternatives to alternatives as our eating habits change even more.
"In 2019, we expect to see the Australian nutritional landscape continue to change. As a result, we anticipate an increased demand for products developed to cater to specific diets, with alternative meat and dairy products leading this trend," say Aldi.
Melbourne chef Andrew McConnell from Cutler & Co agrees, telling Goodfood.com.au,"Veganism is a really big movement and it's gaining momentum," while Victorian chef Alla Wolf-Tasker says she's happy to cater for the changing tastes of Aussie eaters. "It's gratifying to see things changing," she told Good Food. "I remember when the kitchen was enraged if people asked for vegetarian food. It was pooh-poohed"
According to Australian Food News, Just Eat, which has delivery hubs in 15 countries, also reported that 33 per cent of its partner restaurants have needed to introduce vegan options to meet new demand. "People are becoming more aware of the health benefits of eating fruits and vegetables — and the negative impacts of eating animal products," they say.
So what can you expect to be chowing down on in 2019 if not meat or chicken?
READ MORE: Study Finds Some 'Healthy Waters' Are Actually Alarmingly High In Sugar
"Meat substitutes such as vegetarian burgers and sausages will continue to be popular next year," say Aldi.
If you're partial to a chop or a snag, don't worry. Not all of us will be switching to full-fledged veganism in 2019, say Australian Food News. But if you are still eating meat, be ready for more "interesting" dishes as next year is all about nose to tail dining -- using the unusual cuts of meat as well as the more mainstream. And that low food waste ethos will be taken into the veg world too -- those of us loving veg will be eating more of the actual veggies themselves, something experts are calling "Root To Shoot cooking".
Root-to-shoot cooking describes making use for commonly wasted food products. For fruit and vegetables, for instance, the goal is to eat the entire plant, including unconventional parts, such as cauliflower leaves or potato peels" say Australian Food News.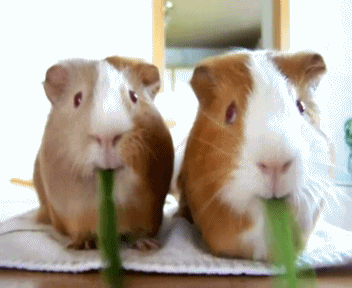 It's not just the solids we will be finding new versions of. It's liquid as well -- and it looks like we'll be drinking less cow's milk and more, well milk made from anything we can find! "While in 2018 we've seen the popularity of milk alternative drinks grow exponentially. The range currently includes rice milk, oat milk, almond milk, soy milk and coconut milk," says Aldi.
Despite there being a push against coconut oil, there will be no rest for delicious foods that contain or are made from coconut itself. We won't be able to get enough of those delicious goodies, say Aldi.
READ MORE: An Ex-Pastry Chef Just Showed Us How To Master Meal Prepping ... And It's So Damn Easy
Products containing coconut will continue to be a popular with food and beauty essentials embracing this trend.
"Some of our coconut products include Yoconut Dairy Free Dessert and Yoconut Coconut Natural Yogurt, are already popular among our customers."
And when it comes to snacks, Aldi say we're going to be invested in what we put into our bodies even more than ever, with the supermarket telling 10 daily that other food trends in 2019, "will include a variety of organic options as well as healthy snacks for different dietary needs."
We're talking wholefood balls, Goji berries and fruit & nut mix. So stock up.
Feature Image: Getty