Gin-Infused KitKats Are A Thing And Oh Holy Heck They're Good
Have a boozy break. Have a gin KitKat.
We're all busy people, and sometimes we want two things for the price of one. Like chocolate, and a nip of gin.
The great minds over at KitKat are waaaaayy ahead of us, having dropped a world-first gin-infused KitKat on November 15.
Available exclusively at KitKat Chocolatory in Melbourne, the individually handcrafted GinKats ... er, we mean gin KitKats come in two festive flavours: Candied Citrus and Rosemary, and Caramelised Macadamia with Juniper.
READ MORE: Soz To Burst Your Bubbly, Ali, But You're Wrong About Prosecco And Sulphites
You may now pause to wipe the drool off your keyboard/smartphone screen.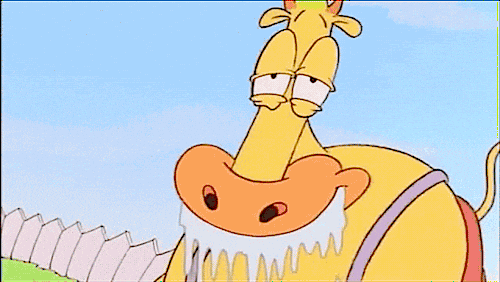 The limited edition creations were brewed up in partnership with the Melbourne Gin Company, and feature the iconic KitKat wafers smothered in luscious, gin-infused premium milk chocolate.
Keep your eye -- or tongue -- out for refreshing botanical notes reminiscent of London Dry Gin such as citrus, coriander seeds and rosemary, intermingled with Australian natives for a unique Melbourne twist.
READ MORE: Bunnings Is Changing The Way They Serve Their Sausage Sizzle And People Are Not Happy
"It's the ultimate taste sensation this Christmas," KitKat Chocolatory head chocolatier Connie Yuen said.
Cheers to that.
The boozy bars are around for a good time not a long time, so if you're in Melbs we advise popping down to the KitKat Chocolatory on La Trobe street pronto.
Feature image: supplied, Giphy.