Emily Ratajkowski Reveals Exactly What She Thinks Of Aussie Men
We're blushing.
Actor, model and divinely gorgeous human Emily Ratajkowski brought her sultry stare down under for the 2018 GQ Men of the Year awards on Wednesday, and she wasn't shy about sharing her thoughts on Australia's menfolk.
On the red carpet at Sydney's The Star, Em Rata chatted to Network 10's own Scott Tweedie who asked the American babe if she'd met many Aussie blokes so far.
It was the UK-born, California-raised beauty's first visit to our sunburnt country, after all.
READ MORE: Emily Ratajkowski Showed Off Her HUGE Engagement Rings And People Are Shook
The I Feel Pretty star, who went on to snag the International Woman of the Year award later that night, was clearly impressed with the er ... size of our local males.
"You guys come really big," she told Tweedie.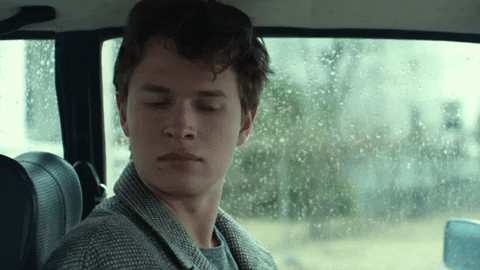 Say what?
"Like, big-sized men," the 27-year-old clarified. "It's nice, it's good."
We'll take it!
Tweedie went on to quiz Ratajkowski about how our 'big' blokes behave over in the US, and her response was just as cheeky.
"You're very poorly behaved," she positively purred. "But that's why you're so fun."
READ MORE: Amy Schumer, Emily Ratajkowski Arrested At Kavanaugh Protest
Ratajkowski told Tweedie that she's keen to put in some beach time while she's in Aus, so we can expect a few more sizzling bikini snaps in the near future.
Ratajkowski designs -- and models -- her own swimwear range, Inamorata Swim, which includes that itsy-bitsy-teeny-weenie black bikini she was snapped wearing recently.
Of that famous bod of hers, the newlywed -- she married actor and producer Sebastian Bear-McClard on February 23 -- is surprisingly low-key.
"I don't work out every day," she told GQ.
"I have an amazing trainer in New York that I work with for my back and my strength, it gets the butt to stay up."
"I try to eat healthy, but listen, I've just been travelling. I ate Chinese food today and had a beer yesterday. You've gotta treat yourself, you know?"
Em, we'll grab a beer and some takeaway with you any day.
Feature image: Getty.