Here Are The Best Deals You Can Score On The Click Frenzy Sale
It's all clicking, sorry, kicking off tonight at 7pm.
Credit cards at the ready because it's that time of year again -- the Click Frenzy sale.
A tonne of retailers are getting involved this year -- 500 to be exact -- and they include Myer, Webjet, Nike, Flight Centre, Optus, Sony, Adidas, ASOS, Dell, Cathay Pacific, Country Road, Woolworths, Cotton On, Mon Purse, Timberland, Seafolly and more.
READ MORE: The Grinch Is Trying To Hack Your Christmas. Here's How To Stop It.
So basically, there is something on there for everyone no matter how hard they are to buy for.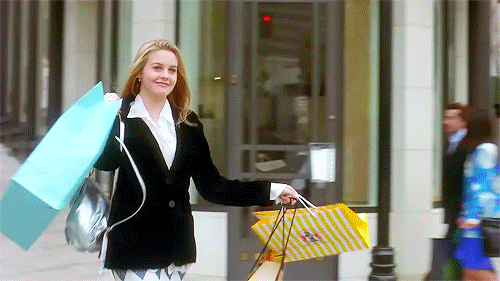 Some of the best deals we legit can't wait to get our hands on include:
Puma: They are flinging 30 percent off Thunder Sneakers, Suede Classic and A.C.E.
Oroton: You can bag yourself a bargain with up to 70 percent off some products.
Air New Zealand: Head from Brisbane to Los Angeles from $959 per person return.
North Hem: You can chillax with their 80 percent off a range of couches, coffee tables and chairs.
Skechers: They're giving us up to 50 percent off off men's and women's shoes.
FILA: Save 70 percent on Upsurge Runners, and over 50 percent off on Unisex Urban Classics W18 range and men and women's tees. Plus, they've got tights and pants starting at $10.
Endota Spa: Save 75 percent on Rosehip & Inca Inchi Treatment Body Oil, now only $10.
Goodlife Health Clubs: You'll only need to pay $19 membership for four weeks, up to 70 percent off selected travel packages and deals, up to 75 percent off selected homewares from a range of retailers.
Still not tickled pink? Don't worry, there are over 4,000 deals on offer this year, including 99% offers with the Go Wild Treasure Hunt, such as a GHD Platinum Professional Styler for just $2 and Beats Headphones for $4.
They're all part of a special "Go Wild Treasure Hunt" that will feature deals with 99 percent off their regular price.
Click Frenzy Managing Director of Grant Arnott said the sale is a great way to start stocking up on gifts for Christmas.
"The interest from the Australian public continues to grow exponentially each year. We attracted a staggering 2.2 million visitors last year and search interest was even bigger than Black Friday," he said.
Shoppers will also be able to grab Dyson V6 Animal Extra Vacuum for $349 and there's also 40 per cent off homewares and suitcases at Myer, 70 per cent of Sheridan linen, 70 per cent off FILA runners and 80 per cent off couches, coffee tables and chairs from North Hem.
Dang. We're already broke.
Feature Image: Touchstone Pictures