Vine Is Coming Back But Not As You Know It
The internet's fave video-sharing app is back from the dead ... kinda.
Two years after it was discontinued, popular video-sharing app Vine looks to be making a comeback -- of sorts.
Dom Hofmann, one of the creators of Vine, announced on Friday that a new "looping video app" called byte is set to launch in 2019.
This tweet is unavailable or no longer exists.
Further details on byte are scant, however Hofmann did confirm that the new app is a reincarnation of Vine's original successor, V2.
Work on V2 began in December 2017 but was brought to a halt by legal and financial issues just five short months later.
READ MORE: Domino's Is Releasing A Dating App So We Never Need To Leave The House Again
Now it looks like there is tangible hope for die-hard users -- or 'Viners' -- in the form of byte, which Hofmann says will drop in the northern spring -- that's autumn for us in Aus -- of next year.
People are PSYCHED.
This tweet is unavailable or no longer exists.
This tweet is unavailable or no longer exists.
This tweet is unavailable or no longer exists.
Within months of Vine's launched back in January 2013 the app became the most-downloaded free app within the iOS App Store.
By December 2015 Vine boasted 200 million active users, yet less than a year later the app was axed by Twitter, who had acquired the company in early 2012.
The death knell by Twitter is still ringing in many ex-Viner's ears, some of whom were quick to offer Hofmann this sage advice:
This tweet is unavailable or no longer exists.
Thankfully (?), byte is not affiliated with Twitter in any way. For now.
When Vine was laid to rest in 2016, for many it felt like a little part of the internet died.
Unlike other social media platforms *cough* Twitter *cough* Vine was largely used for good and not evil.
Its dedicated community of Viners uploaded masses of funny, weird and wonderful content every day of its short life span.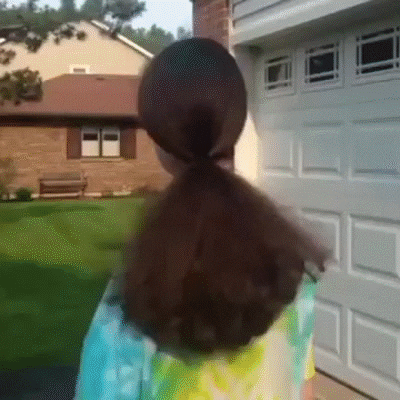 The app gave rise to 'Vine celebrities' such as King Bach, who peaked at 17 million followers and has since gone on to forge a film career, appearing in Netflix's hit rom-com To All The Boys I've Loved Before.
Lele Pons used her success on Vine -- she was the first to reach one billion loops -- as a jumping off point for her multi-threat career that includes acting, singing, hosting and modelling.
The likes of singer (and Millie Bobby Brown's ex) Jacob Sartorius, dancers Lucas and Marcus, comedian Evan Breen, actor Gio Volpe and more also kicked-started their now-day jobs on Vine.
READ MORE: This Drew Barrymore EgyptAir Interview Went Viral For All The Wrong Reasons
Happily, most of the tasty Vines found a new home on YouTube, where they're still well-loved to this day.
But Vine wasn't just about fun and frivolity. A Turkish journalist famously used Vine to document the aftermath of the US embassy bombing in Ankara on February 1, 2013.
Following the August 2014 shooting of Missouri man Michael Brown by police, some of the earliest video accounts of the ensuing protests and racial tension were captured on Vine.
Even though the good old days of Vine are behind us, and Byte will certainly have its own flair, let us take a moment to reminisce upon just some of our favourite six-second vids.
Warning: this video contains some bad language and adult themes!
Feature image: Twitter/@dhof, Vine user: weaklingchris.