Retro Toys Are This Year's Biggest Christmas Joy
Grab your old Polly Pockets and pop 'em under the tree!
'80s and '90s kids rejoice -- this year's Christmas lists are like a step back in time.
eBay.com.au have just released their top toy trends and predictions for Christmas, and it seems retro is the way... forward.
According to eBay Australia and New Zealand Chief Marketing Officer Julie Nestor, this year the focus is shifting away from screens, meaning that kids will be playing with actual toys again, and -- deck the halls -- a lot of the toys they're playing with may be a little familiar to us older folk.
What we really love seeing is the resurgence of some retro favourites -- from Polly Pocket and Tamagotchi to Betty Spaghetty -- allowing big kids to revisit their childhood."


"This year, we've seen a shift away from screens with kids being encouraged to play in new ways, often involving the rest of the family, and parents couldn't be happier," she said.
Yeah, probs cos it means they get to relive their own childhood, right? Who isn't going to love a Lego VW Beetle or a Hot Wheels Monster Truck?
And after being big on the retro market old fave Polly Pocket has been rebooted for the new millenium of mums to vacuum up by mistake (or was that just us?). And don't even get us started on Cabbage Patch Kids!
READ MORE: Cabbage Patch Kids Turn 35 And Make Us All Feel So Very Old
Then there is a whole load of other retro faves to get into -- like Tamagotchi and Betty Spaghetty, for instance. Nothing says Merry Christmas like killing your Tamagotchi before dinner, right?
However, if you're more about the console, then the Super NES Classic feels just like the original 90s model, complete with Super Mario and Donkey Kong.
READ MORE: Popular 'Toxic' Toy Could Be Banned In Australia
Even more retro, board games are also having a bit of a resurgence. eBay.com.au say sales of board and traditional games are up 147% compared to 2015, with their top picks for this year's fun being Monopoly Cheaters Edition and the hilarious Chow Crown Game.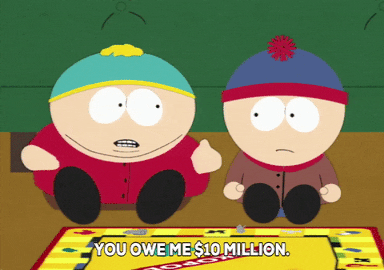 Wait, does this mean we have to talk to each other at Christmas, then?
Feature Image: eBay.com.au