Prepare Your Stomach Because Lindt Has Opened Its First Chocolate Boutique In Australia
Our bodies are ready.
Lindt has gone and made all our dreams come true by (finally) opening up its first chocolate boutique in Australia.
Yes, even chocolate can have its own boutique.
The boutique, which opened today, sits pretty inside Sydney's Macquarie Shopping Centre and features a whole stack of products which have never before been available for us to buy Down Under.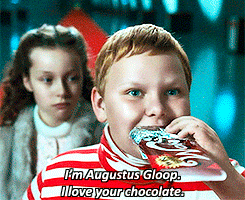 Some of the exclusive products you can get your sticky hands on include chocolate slabs, chocolate blocks and new flavoured Lindt balls like matcha green tea.
They're even stocking their Lindt Piemonte range which features Italian hazelnuts in milk chocolate and their Lindt hazelnut spread, so you can basically just cover your entire body in chocolate ... if that's your thing.
The decision to open the boutique in Australia is a pretty big deal for chocolate lovers because, before today, they would have had to travel far and wide if they wanted to get their hands on these exclusive products.
The shop will also have all those usual bells and whistle of other Lindt Cafes -- such as the Pick and Mix station. Plus you can still get all those amazing chocolate drinks like Lindt's signature hot chocolate and frappes.
Feature Image: Warner Bros.