This Man Travels First Class Thanks To Point Hacking And Can Tell You How To Do It
Let him tell you how to use those frequent flyer points for good (and how to get up the pointy end of the plane).
If you've sat down the back of a plane anytime recently you will know the soul-crushing moment when you have to wait to board while the beautiful people turn left and head off into business -- or, gasp, first -- class luxury.
But Edward Alder is here to tell you, you don't have to wait no more... Champers, thanks, and keep them coming.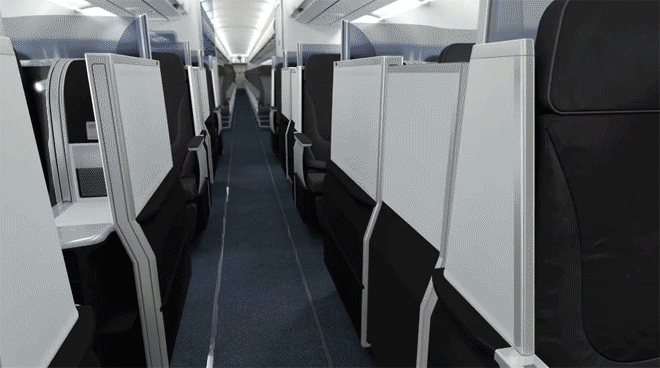 You see Edward is a point hacker. In fact, he's the executive director of Pointhacks.com.au, a website solely dedicated to hacking the system so that people like you and I can finally turn left.
Thank you Edward.
He began his journey at age 27 with a sweet little earner -- while working as an expat in the UK, he had to travel across Europe for his employer every week.
He booked the flights on his AMEX rewards credit card, then claimed the expenses from his employer. After three months, Edward had earned 300,000 points -- enough to fly Melbourne-to-LA return in business class with his wife for their honeymoon.
Bring it!
He's managed to meet nearly all of his travel goals through point redemptions too. And he says it's something we can all start doing right away:
What is the absolute best way to earn points fast?
Signing up to a rewards credit card with an upfront high bonus points offer will earn you points quickly. You can often get about 75,000-90,000 points through this method.
A current example is the NAB Qantas Rewards Signature Card which offers 90,000 bonus Qantas Points for new cardholders. It's also important to consider a credit card with a high-earn rate per dollar spent.
Another way is to consider putting as many expenses as possible on your points-earning credit card, while ensuring you can meet the monthly repayments in full.
For instance, large purchases or any recurring expenses on your card -- such as gym memberships, energy bills, council rates, phone bills, school fees and any other household expenses. You can set up direct debit for these recurring bills, so you don't have to make manual payments each time.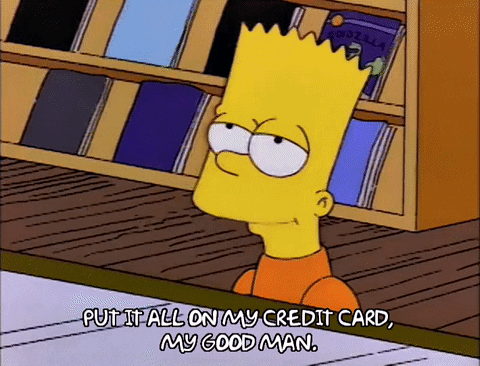 Do you need to spend big to make big?
You don't have to spend big to earn lots of points -- but you should take advantage of any bonus point offers that may be available for your rewards programs and credit cards. There will often be triple bonuses which can earn you three times the amount of points you would normally get on your spending.
A method that worked for me, but may not work for everyone's situation, is to put work-related expenses such as flights on your credit card then get reimbursed by your employer. This allowed me to take advantage of the rewards points and get reimbursed for the expenses. It's an extra source that generated points for me and helped me earn points faster.
READ MORE: 4 Travellers Get Real About How Much Their Last Holiday Cost
You should also ensure that your primary credit card is one that earns you points. If you're spending thousands each month on expenses that will easily add up, so you'll want to make sure that you're getting rewarded for it.
What can readers do right now to earn points?
It's key to get a points earning credit card -- aim for at least 75c per $1 spend through Mastercard and VISA, and at least 1.5 points per $1 spent through AMEX. A few cards on the market also come with a high points bonus when you switch over to them.
From there, make the most of your rewards credit card, by paying your regular expenses -- from groceries, to utility bills, to rent -- with your card. This is simple way to earn points without making major changes to your spending.
Any points no-nos?
While a rewards credit card is a good way to earn you points, it's important to be responsible when using it. Don't put too many payments on it if you aren't able to commit to paying off your credit card balance in full each month. You shouldn't go into debt just for the sake of earning rewards points. Also, consider annual card fees and interest rates when choosing a card.
One biggest secret about point hacking
Not many people are familiar with round-the-world flights that allow you to fly in business class for 280,000 Qantas Points. It's a great value points redemption and one of the best ways to maximise the value of your Qantas Points.
It allows for up to 15 flights to be taken with Qantas and oneworld partner airlines (the oneworld Classic Flight Reward) which can be used for up to 35,000 miles of travel.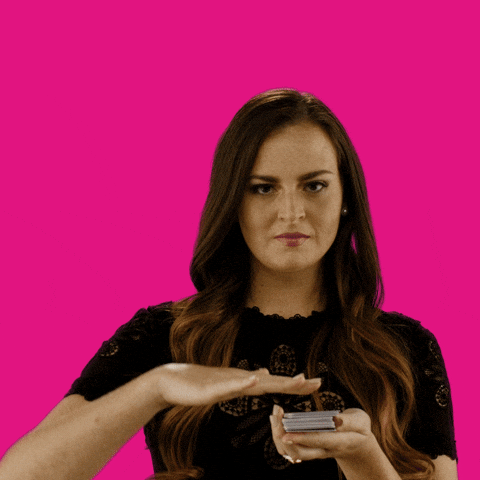 Alder has used his points for further trips to LA, Barcelona, South Africa and Japan. Recently, he took a first-class Emirates A380 flight from Barcelona to Singapore worth around $10,000 -- with just 140,000 points. (He was only one of two passengers in the entire first-class cabin, which had a shower and Michelin-star-level food and wine -- goddamn it).
These days he's averaging a cool million points a year, redeeming them for more than a dozen business and first-class flights and upgrades -- mostly international. He has six rewards credit cards linked to five rewards programs.
The man is a points machine.
READ MORE: Aussies Reveal Most Annoying Travel Habits
He once bought company cars on a rewards credit card linked to an asset finance loan that earned him 300,000 points in one go.
If you're keen on a slightly less terrifying point hack, Velocity Frequent Flyer has recently launched an initiative called Earnbassadors where members can put their hands up for points by creatively posting about why they love Velocity and how they can make most of the program, and getting 15 per cent more points by transferring points from partners.
One guy from Melbourne shaved '15 percent' into his head and won 20,000 points.
Now that's a hack.
Feature Image: Supplied/Getty