Finally Science Explains How Spoons Go Missing At Work
For fork's sake, where does our cutlery go?
It's a mystery as old as time -- or at least as old as that jar of Vegemite in the work fridge that never gets thrown away by the office cleaners.
WHAT HAPPENS TO ALL THE SPOONS AT WORK? AND WHILE WE'RE HERE IN CAPITALS, ALSO FORKS -- WHY CAN YOU NEVER FIND ONE IN THE OFFICE CUTLERY DRAWER?
Here's the 10 daily cutlery drawer as a case in point:
Who needs that many knives?
But now -- finally -- science has come to the rescue.
Sort of.
READ MORE: The Seven Bad Habits That Could Be Ruining Your Career
You see, in 2004 a group of researchers at The Macfarlane Burnet Institute for Medical Research and Public Health in Melbourne, found their tearoom constantly running out of teaspoons. Even when they bought more teaspoons the replacements disappeared within a few short months, too.
So the scientists decided they would do a study to see if teaspoons really do disappear over time -- and that study has just popped up on The Conversation.
The answer was a resounding yes. Spoons just go missing. No answer yet about forks, but I think we all know they go to the same place.
Say the researchers, "We purchased 32 plain stainless steel teaspoons, discreetly numbered with red nail polish on the undersides of the handles... We carried out a weekly audit over five months to assess any changes in the distribution of the teaspoons throughout the institute."
At the end of the pilot study the researchers then added a further test. They purchased and numbered a further 54 stainless steel teaspoons, and also bought 16 teaspoons of higher quality.
The teaspoons were distributed (stratified by spoon type) throughout eight tearooms, with a higher proportion allocated to those tearooms with the highest teaspoon losses in the pilot study."
Still with us?
READ MORE: The Real Reason You Can't Stop Eating At Work
And the results of all this teaspoon planting? 56 of the 70 teaspoons vanished. AS YOU WOULD EXPECT. They also worked out that the half life of the teaspoons was 81 days (that is, half had disappeared permanently after that time).
BUT WHERE DO THEY GO?
Well according to The Conversation, there is no way of knowing. "As the study is observational only, there is no way of finding out what has happened to the spoon, just that it is lost," the writer says, almost poetically.
But what we can know is how many spoons we will need to keep up with demand, if we lose them at the current rate.
Says the report: "Assuming an average daily population of 140 people in the institute, this translates to a rate of loss of 2.58 teaspoons per person per 100 teaspoon years. Therefore to maintain a workable population (one spoon for every two people) 252.4 (194.3 to 328) teaspoons would need be purchased every year."
They added, somewhat terrifyingly. "If we assume that the annual rate of teaspoon loss per employee can be applied to the entire workforce of the city of Melbourne (about 2.5 million), an estimated 18 million teaspoons are going missing in Melbourne each year."
BUT WHERE DO THEY ALL GOOOOOOOOO?????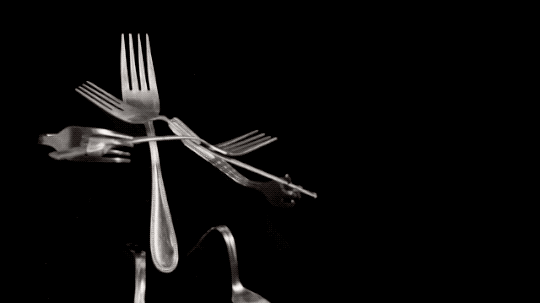 Feature Image: Getty