ALDI's Wine Advent Calendar Is A Go And It's Basically Thanks To Us
You're welcome, Australia.
Oh blessed day, Australia!
Everyone's favourite German supermarket ALDI has finally answered our letter to Santa and is delivering its world-famous wine advent calendar to Aussie stockings this Christmas.
Forgive us for feeling a little bit chuffed about the announcement, because well ... we made it happen.
Yes, 10 daily brought the boozy adults-only advent calendar to this sun burnt country.
Remember that little letter we wrote to ALDI back in August? The one where we basically called them out for gifting the fancy calendar to our American friends while leaving us bone dry?
READ MORE: WTF Is Organic Wine And Is It Better For You?
READ MORE: It's Official: Champagne And Fries Are The Perfect Match
This tweet is unavailable or no longer exists.
Well the proof is in the (Christmas) pudding because lo and behold look what's happened. This festive season our cups shall runneth over with sweet French -- FRENCH -- vin.
You can cop the 24 Days of Celebration Wine Advent Calendar for $79.99 which seems a bit exxy but tbh you'll be all 'shut up and take my money!' when you find out what's waiting behind each of those numbered doors.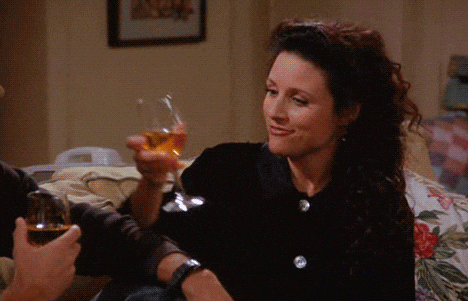 We're talkin' two dozen darling mini bottles of fancy French wines such as Sparkling, White, Red and Rosé, all the way from famous regions like Bordeaux, the Loire Valley and Cotes De Provence.
Quelle délicieux, non?
Beer lovers, you ain't missing out either. The Hoppy Christmas Beer Advent Calendar is crammed with 24 premium beers from around the world and costs $59.99.
In true ALDI fashion the boozy goodies will be available as part of its Special Buys on sale on Wednesday November 14, so prepare to camp outside your local store and fight through the crowds.
Merry Christmas!
Feature image: Giphy, supplied.