A Bunch Of Sailors Spiked Prince William's Hip Flask
Talk about a rum deal.
He might be second in line to the throne, but that doesn't mean The Duke of Cambridge is immune to getting pranked.
Case in point: The Submariners' Remembrance Service.
William was attending the very somber and very serious ceremony over the weekend when something very out of the ordinary happened.
READ MORE: How Harry and Meghan's Monogram Rates Against Other Royals
READ MORE: George And Charlotte's Cute-As-Anything Day Out
A bit of background first: Attendees at the service usually bring a long a hip flask which they use to toast absent friends. As per required, Wills brought one along.
"I'll never be asked twice about drinking, it's very important," he said. That's the way.
Anyway, after the ceremony and while chatting to a group of sailors, the Duke revealed that he got a pretty nasty (or fantastic, depends on how you look at it) surprise when he took a swig from his flask.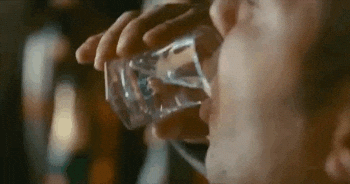 "They tried to put a Jägerbomb in it! imagine my surprise -- burnt my throat," he said.
But Wills didn't seem too angry about the whole thing and went on to recount the story several times while sporting a big grin on his face.
Earlier in the day the Duke was joined by hundreds of current and former submariners who also attended a wreath laying ceremony. A roll call of lost submarines was read out while the wreaths were laid.
Feature Image: Getty