Aussies' NSFW Search Habits: Porn, Penises And Gay Husbands
'OK Google, how big is my ...'
Everybody Lies. It's the title of Seth Stephens-Davidowitz's New York Times best-selling book, and it's also a fact. We lie to our friends, family, lovers, doctors, personal trainers, bosses and baristas. Most of all, we lie to ourselves.
There's one person, or rather, thing that we don't lie to, according to Stephens-Davidowitz: Google. As in, google.com, the online search engine that pings back answers to over 3.5 billion searches per day.
"People are more honest to Google than anyone else," Stephens-Davidowitz, a Harvard-trained economist and former Google data analyst, told 10 daily.
We tell Google things that we wouldn't dream of telling anyone else. Private, personal, secret things. Thoughts, anxieties, prejudices, fears and desires.
It's these private, personal and secrets things that land in what experts like Stephens-Davidowitz call a 'big-data goldmine' -- it's basically what it says on the pack: a giant digital filing cabinet brimming with the worlds' collective psyche.
In Stephens-Davidowitz's opinion, there's no better way to get to know a person -- or a group of people -- than by delving into their online search history.
In his experience, it can unearth unexpected cultural differences. For example, the top pregnancy-related search in Mexican is, "love poems for pregnant wife." Aww, ain't that nice?
READ MORE: The Weirdest Things Aussies Have Googled Over The Years
Hold that thought 'cause just across the border in the US dads-to-be are less concerned with knocking up a sonnet for their baby mama. Instead they're searching, "my wife is pregnant, now what??" A little less sentimental, to put it nicely.
Before anyone gets on their online privacy high horse, Stephens-Davidowitz's told 10 daily that all the data that's stored and analysed is anonymous. In his opinion the anonymity makes people even more comfortable about Googling their itchy rash or relationship woes from the comfort of their couch.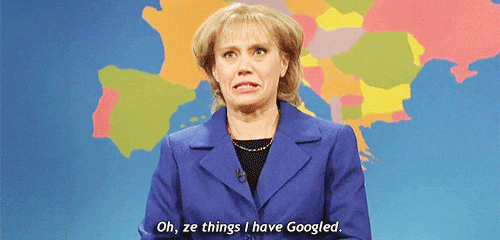 Aussies' NSFW search habits
We were dying for him to dish the dirt on Australia's sneaky search habits, and we weren't disappointed. Turns out we're a raunchy bunch.
Aussies search for more porn online than they do than news stories.
Not only that, we're after "free porn" in particular.
"Australians are both horny and cheap," joked Stephens-Davidowitz. Repeat after us: Aussie, Aussie, Aussie!
Delving deeper into our nation's NSFW habits, it's clear that Australians are unique in their taste for adult content. Searches for "mature porn" and "mum porn" both topped the naughty list.
And potentially doubtful. The number-one search by Aussie women about their husbands is: "is my husband gay?," which begs the question: if you have to ask Google, shouldn't you already know the answer?
The top complaint girlfriends make about their boyfriends? "My boyfriend is selfish.' Yikes. On the other hand, the top love-related search is, "I love my BF" which isn't so much a question but a flat-out statement.
"Sometimes people just tell Google things instead of asking a question,' Stephens-Davidowitz explained.
"It's kind of a cathartic release -- you see it happen all around world."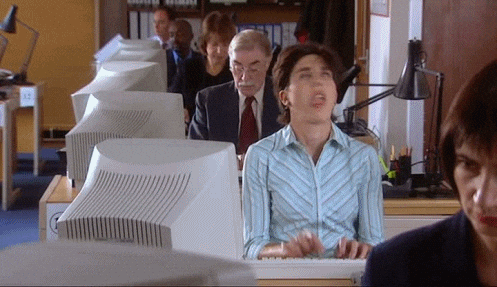 Over to the boys...
The search habits of Aussie men are slightly more explicit than their female counterparts, with blokes Googling more questions about their penis than any other body part.
Men are particularly interested in finding out the "average penis size in 2018," a concept that makes Stephens-Davidowitz laugh because it's not really something that tends to change dramatically year to year.
"Penis whitening" is also a rising search which, well we really don't know what that means or involves or even if it exists. Maybe we should Google it.
READ MORE: This Genius App Will Call You Out For Apologising In Emails
During his time in Australia Stephens-Davidowitz noted a striking difference between our country's reputation of being relaxed, laidback, super-chilled humans vs the reality of what Aussies are searching for online.
Australia is the number one country in the world for anxiety-related search requests. Even ahead of those stressed-out Yanks. We may walk the walk but we certainly don't talk the talk -- or search the search, as it were.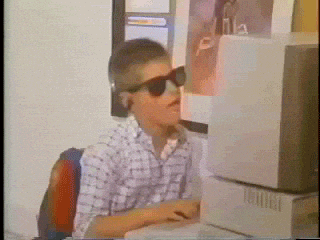 The search habits of non-Australians can also tell us a bit about how we're perceived on a global scale. According to Stephens-Davidowitz, the most-Googled questions about us is, 'Why do Australians say 'mate' so much?'
Mate, seriously?
Speaking of language, we quizzed Stephens-Davidowitz on his opinion of how voice-operated search technology such as Amazon's Alexa, Apple's Siri and OK Google might affect our search habits.
"People are much less open and honest with Siri than Google," was Stephens-Davidowitz's finding.
We tend to use formal words like 'please' when asking Siri questions, and avoid topics that are too intimate or awkward. We save all that for Google, which we treat as a friend and confidant, he notes.
Siri, on the other hand, is more a judging mother or teacher who we like to present with a more edited and refined version of ourselves. Stephens-Davidowitz isn't exactly sure why this split in behaviour exists.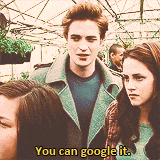 What's next?
Perhaps it's because we've become so familiar -- and notably honest -- with Google over the last two decades (Google turned 20 in September 4).
So what's the future of search look like? According to Stephens-Davidowitz the number of global searches has stabilised over the past few years since after spiking dramatically in the early days of online search engines.
While he doesn't see a huge increase or change in our search habits in future, there is one thing Stephens-Davidowitz would like to change.
"Men need to stop asking Google 'how big is my penis?' -- Google doesn't know."
Feature image: Getty.