Here's Every Single Place Harry And Meghan Will Visit In Australia
Jot this down in your diary.
Prince Harry and Meghan Markle have officially touched down in Sydney -- but their royal duties won't begin until Tuesday.
That said, there is no need to stress. You will have ample time and opportunity to catch the newlyweds in the flesh during their royal tour Down Under.
Here's what their itinerary is looking like:
Tuesday October 16
SYDNEY
Taronga Zoo
The Duke and Duchess of Sussex will start the day at Taronga Zoo to officially open the new Taronga Institute of Science and Learning.
While there, Harry and Meghan will get the chance to meet two koalas and their joeys that are part of the Zoo's breeding program.
READ MORE: Follow our Royals Down Under Live Blog
READ MORE: Meghan And Harry Gush Over Gifts As The Duchess Debuts Her Baby Bump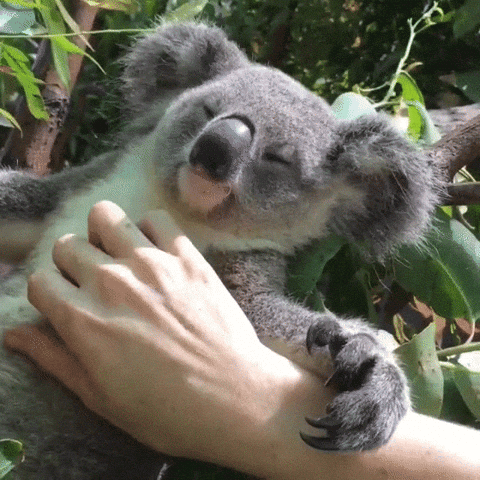 Opera House
Harry and Meghan will travel across the harbour to Sydney Opera House, where they'll watch a rehearsal of Spirit 2018 by the Bangarra Dance Theatre.
The troupe are an internationally acclaimed Aboriginal and Torres Strait Islander modern dance company.
The public will finally get a chance to meet The Duke and Duchess as they leave the Opera House and walk along the forecourt.
Admiralty House
The loved-up couple will wrap up their busy day with a reception hosted by the Governor-General at Admiralty House. A number of lucky Australians from a broad range of sectors -- including charity, sports, arts and culture -- have also been invited to the event.
READ MORE: Hey Harry And Meghan, Want A Good Place To Stay In While You're Here?
READ MORE: Dubbo Can't Wait For The Royal Visit And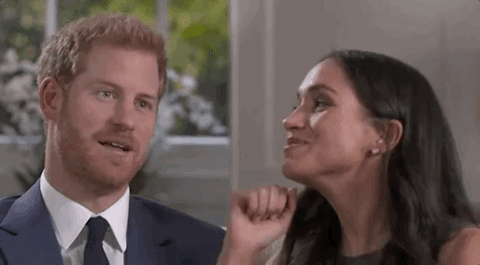 Wednesday October 17
DUBBO
Royal Flying Doctor Service
Harry and Megan will touch down at Dubbo airport where they will pay a visit to the Royal Flying Doctor Service to learn more about the life-saving role the aviation service provides for people living in rural and regional areas.
Community BBQ
After chatting to the RFDS, the royal couple will meet locals to see first hand the "hardships local farmers are facing by visiting a local property".
Harry and Meghan will then travel to Victoria Park to join people from Dubbo and surrounding areas at a picnic to celebrate community spirit within the region.
READ MORE: This Is How Meghan Markle Is Planning To Beat Jet Lag
READ MORE: Yes, The Opera House! Yes, Dubbo... But Harry, What About The Big Banana?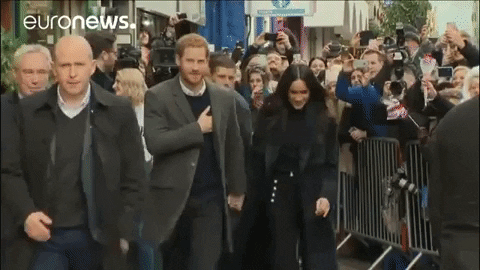 School Visit
The couple will end their day with a visit a local school working to improve the education outcomes of young Aboriginal and Torres Strait Islanders.
Students will open up their classrooms to present their work and participate in netball and touch football drills on the school oval, highlighting the importance of sport in education.
Thursday October 18
MELBOURNE
Government House Drive
Harry and Meghan will begin the day with a short walk to Government House, meeting members of the public along the way.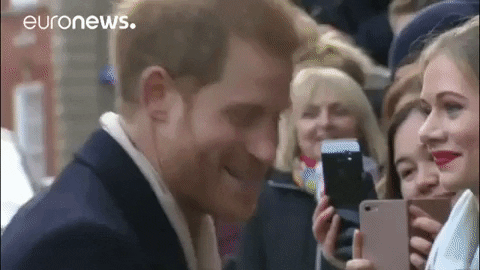 Government House Reception
The couple will then head to a reception at Government House. A diverse group of young Victorian leaders and community members will attend the reception.
READ MORE: Some Of Our Favourite Australian Designers Worn By Royals
READ MORE: Do You Say Meeeeghan Or Meghan?
Cafe
The Duke and Duchess will visit a social enterprise café which offers leadership, mentoring and training programs for young Aboriginal people.
Primary School
Harry and Meghan will then head to a local primary school where they'll meet students who are involved in sustainability programs.
READ MORE: Our Favourite Memories Of The Royals Down Under
Tram Ride
The couple will ride the tram down to South Melbourne Beach where they'll take part in their next engagement.
Beach Clean
The pair will then meet volunteers from a local beach patrol program and learn about efforts that are keeping Port Phillip Bay beaches and foreshores clear of litter to reduce the negative impact on the marine environment.
Friday October 19
SYDNEY
Bondi Beach
Back in Sydney, Harry and Meghan will start the day by meeting with a local surfing community group, known as OneWave, raising awareness for mental health and wellbeing in a fun and engaging way.
They'll then take part in the "Fluoro Friday" session, where people of all ages share their experiences of mental health issues and will have the opportunity to interact with others enjoying yoga and surfing.
High School
The couple will then head to a local high school, where they'll take part in a youth advocate program that aims to unite and inspire young people to be advocates for cohesion and inclusion in their communities.
Sydney Harbour Bridge Climb
Harry will go it solo on this one, but he will be joined by Prime Minister Scott Morrison and a group of Invictus Games competitors.
They'll all climb the bridge together to officially raise the Invictus Flag, marking the arrival of the Invictus Games to Sydney.
Admiralty House
Back at Admiralty House, the couple will meet with Labor Leader Bill Shorten and pay another visit to Scott Morrison before calling it a night.
Saturday October 20
SYDNEY
Cocktatoo Island
Harry and Meghan will travel by boat to Cocktatoo Island to attend the Invictus Games Sydney 2018 Jaguar Land Rover Driving Challenge.
Invictus Games -- Welcome Reception
The couple will then head back to the Sydney Opera House, where they'll enjoy a reception hosted by NSW Premier Gladys Berejiklian.
Invictus Games -- Opening Ceremony
Harry and Meghan will then officially welcome everyone and open the 2018 Invictus Games in Sydney.
SUNDAY October 21
Invictus Games -- Events
Their Royal Highnesses will watch some elements of the Invictus Games cycling and sailing, and attend a lunchtime reception hosted by the Prime Minister, with Invictus Games competitors and representatives from the community in the city's central parkland, The Domain.
Monday October 22 - Thursday october 25
Traveling
The couple will travel to Fraser Island in Queensland. They will then fly to Fiji and spend the 23rd and 24th in Suva. Then October 25 will see the royal pair visit Nadi, Fiji and Nuku'alofa in Tonga.
Friday October 26
Sydney Return
That evening the couple will attend the Australian Geographic Society Awards, an annual gathering of Australia's brightest and best in exploration, science and conservation.
Saturday October 27
Invictus Games -- Closing Ceremony
The main focus on Saturday the 27th of October with The Invictus Games, with the pair attending the wheelchair basketball final. They will attend the closing ceremony at the Qudos Bank Arena.
Sunday October 28 - Wednesday October 31
Homeward Bound
The 28th to the 31st will be spent in New Zealand before they return to the UK.
Feature Image: Getty