This Cheap As Chips Aldi Chardonnay Just Won Big At A Wine Show
Cheers to that!
What's better than wine? Cheap wine, that's for sure.
Now you can pick yourself up a bottle of award-winning Chardonnay from everyone's favourite German supermarket chain, ALDI, for only $14.99.
The retail giant's Blackstone Paddock Limited Release Margaret River Chardonnay 2017 was just named White Wine of Show at the 2018 Wine Show of Western Australia.
The limited release wine beat other wines priced at more than $80 in its category.
Needless to say, ALDI are pretty stoked with their win, with Jason Bowyer (who's the wine and sparkling wine buying director) saying the win is a "testament to the genuine quality of our wines".
READ MORE: This Juice May Be The Secret To Better Skin
READ MORE: Run, Don't Walk, This Is The Best Kmart Hack We've Heard
But that wasn't the only prize ALDI walked away from the competition with -- they also picked up the trophy for the Best Popular Premium Red trophy for the Tudor Central Victorian Shiraz 2016 ($12.99) and the trophy for Best Popular Premium White for the A.C. Byrne Margaret River Sauvignon Blanc Semillon 2018 ($7.99).
"Our team of suppliers, winemakers both domestic and abroad have achieved outstanding results," Bowyer said.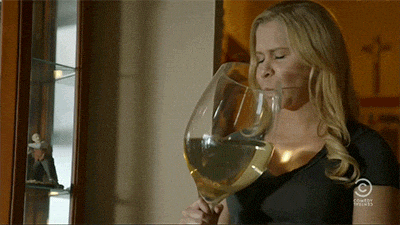 Feature Image: Getty