Celebrate Bathtub Day By Pairing Wine With Soap, Because Why Not?
Pop the bubbly!
It's time to gather your scented candles and turn your phone on silent, because this Sunday, October 7, is Bathtub Day aka The Greatest Day of the year.
As if that wasn't already alluring enough, the team at Cellarmasters has joined forces with Lush and taken things to a whole new level, by pairing wine with bath products – such as bath bombs, soaps and oils.
While there is no hard and fast rule, cellar director Christine Rickets, told ten dally there are a few classics to try.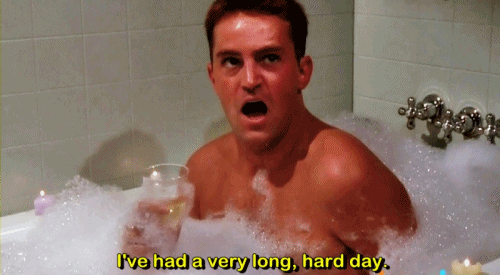 New Zealand Pinot Gris and Rose Petals
Find a rose scented soap, preferably one with rose petals, and combine it with a bottle of New Zealand Pinot Gris. The subtle rose scent goes beautifully with the baked apple tart aromatics found in a glass (or two) of Pinot Gris.
Lush Suggestion: Pair it with Ro's Argan Soap
Chardonnay and Lemon and Lime
To help balance the white peach and lemon curd flavours found in a glass of chardonnay, you need something that invokes a clean and fresh smell. A citrus scented scrub would work nicely to help give the body that rejuvenating boost while you enjoy those brioche chardonnay flavours.
Lush Suggestion: Pair it with the Ocean Salt Face and Body Scrub
Gewurztraminer and Citrus
When it comes to those juicy citrus scents you need a sweet style of wine that will help counter-balance its intensity. A Gewurztraminer is the ideal type of wine for that as it will help to boost those luscious fruit scents.
Lush Suggestion: Pair it with the Razzle Dazzle Bath Oil
Sparkling Rosé and Cherries
Rosé and cherries are like a match made in heaven. A sparkling rosé is naturally luscious and very generous with its flavour notes which include cherries, mousse and a variety of spices. The combination of the two will leave you feeling balanced.
Lush Suggestion: Pair it with the Rose Jam Bubbleroon Bath Bomb
Cabernet Sauvignon and Patchouli
When enjoying such a deep, rich drop like a Cabernet Sauvignon, you need a scent strong enough to match the wine's intensity, while still being able to help balance its richness. Blackberry is one of the strongest flavor notes in a Cabernet Sauvignon, so teaming it up with the heady, meditative aroma of something like patchouli and frankincense will really help to ignite the pairing.
Lush Suggestion: Pair it with the Blue Skies and Fluffy White Clouds Bath Bomb
New Zealand Sauvignon Blanc and Vanilla
You need something sweet and soft to help counterbalance the citrus acidity usually found in a Sauvignon Blanc. Although the wine is already counterbalanced by tropical fruit flavours – mainly pineapple and white peach – you still need a little more sweetness.
Find something that has a mixture of vanilla, with the added bonus of a calming herb to help bring the whole mix together.
Lush Suggestion: Pair it with The Fun Tub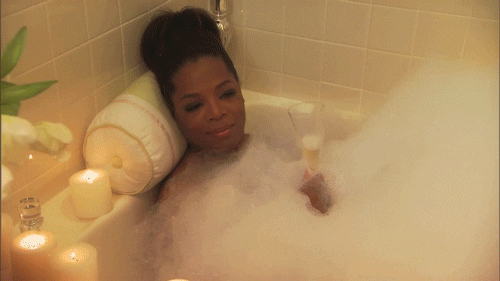 Feature Image: Getty