Princess Mary Cracking A Tinnie At A Bar In New York Is A Major Mood
They say you can take the girl out of the country, but you can't take the country out of the girl.
Which is probably why we love Tasmania-born Princess Mary so bloody much.
The Danish royal once again proving she's #justlikeus after she was spotted cracking open a tinnie while in New York for UN Week.
Looking every bit as glamorous as ever, the 46-year-old pulled a grimace as she cracked open a Carlsberg, one of Denmark's biggest exports, at a party to celebrate her adopted country's achievements.
The brunette beauty then held up the beer for a toast before taking a sip.
The event aimed to bring attention to Denmark's achievements when it comes to sustainability – an issue which is close to Mary's heart.
"I believe that in order to find solutions to some of the most pressing global challenges of today we need to take a holistic approach that requires us to consider the social, environmental and economic aspects and work together in new and innovative partnerships, maybe with people and organisations we wouldn't have thought about working with before," she told Vogue in 2016.
"It will require a continuous effort and patience, and strong and authentic leadership: it takes time to create real and sustainable change."
Princess Mary moved to Denmark in 2001 to be with her husband, the future king, Crown Prince Frederik.
The pair have enjoyed a fairy-tale romance, and since their marriage have welcomed four children, Prince Christian, Princess Isabella, Prince Vincent, and Princess Josephine.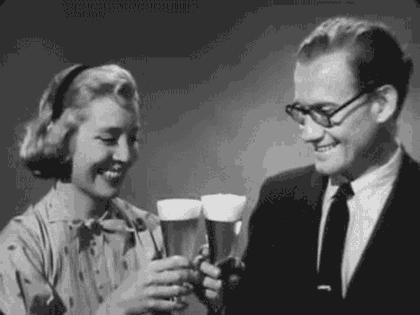 Cheers!
Feature Image: AAP