This Bride Made A Friend Take Out A Loan To Attend Her Wedding
Did somebody say bridezilla?
Would you take out a loan just so you could attend a friend's wedding?
Well, that's what one of self-confessed bridezilla Sandra Igwe's friends did when she decided to hold one of her five (yes, FIVE) ceremonies in her father's village in Nigeria.
In an interview with ITV, Igwe told the hosts that her friends and family were forced to save up just so they could afford the flights there and back.
One friend was so committed to attending that they even took out a loan ... which they're still paying back.
"Obviously money was a factor," Igwe told the TV show hosts. "But I think if you care about somebody and if you love them, then why wouldn't you be there for such a significant moment in their life."
Igwe went on to tell the hosts that she "didn't feel guilty" about making her friends fork out the cash, adding that if the shoe was on the other foot "she'd do the same".
But her friends weren't the only ones prepared to pay up big time.
All up, Igwe spent a staggering $127,000 on 13 wedding dresses and five ceremonies – all to the same man.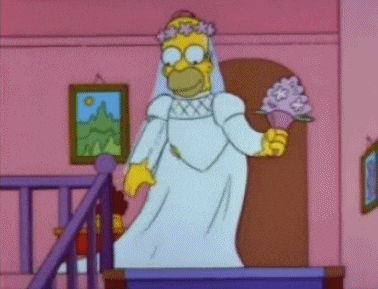 Igwe's bridezilla ways really kicked into gear when her friends and family arrived at the ceremony in Nigeria. Instead of welcoming them with open arms, Igwe ended up kicking them out of her hotel room because she needed some 'me time'.
"I think when you're getting married you want your space sometimes," she said. "When I was getting ready and getting my hair and my make-up done I wanted the room to myself. So obviously if I have guests in the room then I'm going to bring them out."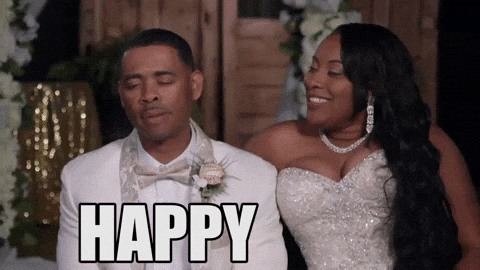 But that wasn't the only time Igwe wanted to some space to herself -- she also kicked everyone off the dancefloor so she could take centre stage.
"I'm Nigerian, when you come out into the dance floor it's all eyes on you. So yes, I needed the dance floor for myself and also for my husband to dance the night away," she said.
READ MORE: This Wedding Featured Puppies Instead Of Flowers And, Yes, We Do
Despite the tantrums, Igwe doesn't regret a single one of her weddings.
"It was honestly everything that I've ever imagined," she said... wonder if her friends feel the same. Then again, if they don't, they can always enter the cathartic world of wedding shaming.
Feature Image: Getty