Never Tell A Woman She Can't Have A Toasted Sandwich
Or Twitter will come and bite you.
Men, men, men, will you ever learn? There is never -- we repeat -- NEVER a time when you can fat shame your partner.
And that lesson was TAUGHT when a man in a New York Deli was overheard telling his girlfriend not to eat a tuna melt.
A delicious tuna melt sandwich. Which is totally worthy of being someone's lunch. Regardless of your opinion.
READ MORE: Serena Williams Hits Back At Body Shamers: Game, Set And Match!
Which is why when one writer witnessed the man body-shaming the woman in a New York City café, she decided to share her thoughts on Twitter.
This tweet is unavailable or no longer exists.
"How do I transmit subtle 'leave him' vibes to this woman in this sandwich shop whose boyfriend told her that the tuna melt would be 'a little fattening, babe'," she wrote, adding that she "went with an unsubtle huffy sigh".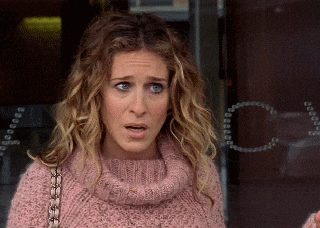 Of course, the Twitterverse went off with replies and the initial tweet has since gone viral -- receiving nearly 50,000 likes.
"I have just straight up told guys like that 'she could do a lot better than you' before," wrote Matilda actress Mara Wilson.
This tweet is unavailable or no longer exists.
Others wanted her to "stick it to the man" with more food choices he could "disapprove" of.
But there was a serious side to the replies too, as women came forward to tell their own fat shaming tales.
READ MORE: Top Clothing Brand Slammed For Fatphobic Jumper
This tweet is unavailable or no longer exists.
https://twitter.com/NellSchreck/status/1040014449141317632?ref_src=twsrc%5Etfw%7Ctwcamp%5Etweetembed%7Ctwterm%5E1040014449141317632%7Ctwgr%5E373939313b636f6e74726f6c&ref_url=https%3A%2F%2Fwww.stylist.co.uk%2Flife%2Fman-body-shame-girlfriend-sandwich-twitter-reacts-stories-relationships%2F227345
Last word goes to another Twitter user who said what every woman in the world would say at a time like this:
Amen to that sister.