Gym Opens Selfie Room So You Can 'Gram Your Guns In Private
Leg day? See you in the Selfie Room.
A gym has read many a #fitspo fiend's mind by opening a separate room dedicated to snapping selfies.
The 'selfie room' as it's known has all the features one needs to capture a 'Gram-worthy photo, including a large wall-length mirror and special lighting that has apparently been designed to contour muscles.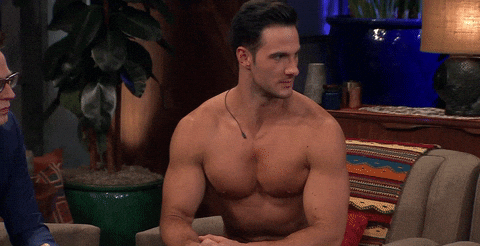 It's an Insta influencer's dream!
Aussie gym bunnies do have quite far to travel to take the perfect pic of their pecs, however, as the selfie room is located at Anytime Fitness in the Christchurch, New Zealand suburb of Hornby.
The selfie room was unveiled in a Facebook post on September 6, with the gym claiming that it's a first for the city.
Now, words like 'narcissistic', 'indulgent' and 'just plain ridiculous' might come to mind -- though we're not about to put thoughts in your head -- but bear with us 'cause the thinking behind the space is pretty rational.
Gym manager Xenia Traill said that the room was introduced in effort to accommodate both self(ie)-obsessed members and those who prefer to workout without updating their Instagram followers.
'We do have the kind of gym members who do want to take photos on the floor,' Traill told NZ news site Stuff.
'We have club members who take their tops off to take photos, which is cool because they are confident, but the thing is it can make other people feel slightly uncomfortable.'
According to Triall the gym had never received any formal complaints about selfie-snappers hogging the mirrors on the main floor, and it was the gym owners themselves who picked up the 'selfie room' concept from the UK.
Triall wants us all to remember that gym selfies are more often about tracking progress than just an opportunity to show off, although we're sure that does play a part more often than not!
"Progress photos to track your your changes and results are super motivating and a great motive to keep pushing harder, so we created this space for you to be able to take your gym selfies in private. Hard work pays off team!" wrote the gym in their Facebook post.
Love it or loathe it, the selfie room gives people a private space to snap their pics without annoying other gym-goers.
It also nixes those less-than-sexy bathroom/change room selfies -- let's be honest, it's hard for even the hottest people to look their best with a shower or a loo in the background.
The online reaction to the new selfie room has been remarkably positive, with comments like "Love me a selfie room" and "Omg I'm definitely using this" popping up.
Others are having fun by tagging friends and writing things like, "they've got you covered!!!" and "Here you go mate just for you."
Here's one of our favourite comments:
Word is that one woman even joined the gym simply because the gym had introduced the selfie room.
And yes, members are already trying it out!
Before everyone gets up in arms, selfies haven't been banned in the main part of the gym, but why wouldn't you duck into the selfie room for a private photo shoot?
All the gym needs now on is a hair, makeup and wardrobe team, and a professional photographer and we'll be there.
Feature image: Facebook/Anytimehornby, Getty.