Hold The Phone. The Nokia 8110 Is Back From 1996
Neo called. Well, we wish...
They appeared in The Matrix and everyone wanted one THEN, and now the Nokia 8110 is back and our 90s selves can't quite believe it. Neo, is that you?

If you're loving the '90s revival then you're definitely going to want one of these little throwback numbers.
The legendary "banana phone" -- so called because it's curved like a, erm, banana -- now comes in yellow too, so it's really banana-y but the classic Nokia 8110 was the first of Nokia's high-end 8000 series of phones with its distinctive styling and 'slider' cover. And that one only came in black.
These days the phone is also a lot more hi tec than the 96 version -- unlike your smartphone this little beaut has a super-impressive battery life, going more than 20 days between charges.
It also comes with Google Assistant, Google Maps, Google Search and an app store for downloads that includes Twitter and games. You can also send and receive emails, import contacts and sync calendars with Outlook and Gmail, though you have to type the old school way, clicking on the number pads until the right letter comes up. Oh how we laugh.
It doesn't have many bells or indeed any whistles, but if you're a 90s aficionado this may be right up your alley.
Other great moments from 96 we're now desperately hoping to revisit?
Well, the Spice Girls are still supposed to be touring so we can tick THAT one off our list, but there's also a few other things we're keen to stay on top of.
READ MORE: Say You'll Be There! Mel B Confirms Spice Girls Reunion Tour
Jerry Maguire had us all yelling "Show me the money" (while we all still loved Tom Cruise, of course), and everyone read Angela's Ashes. We also did the Macarena. Though not at the same time.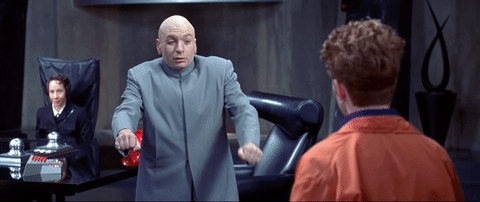 Tickle Me Elmo was the highest selling toy in 1996, and we can't see a reason why you'd not want one now (he's still available folks...)
On TV we were crazy for ER -- hate to burst your bubble, but that's not coming back -- here's a pic of George Clooney anyway.
We were also mad for Seinfeld and Friends. Nothing much changes there, then.
But back to the phone. No word on whether you can talk to Neo on it btw. Natch we asked.
And yes, if you're wondering it does come with Snake.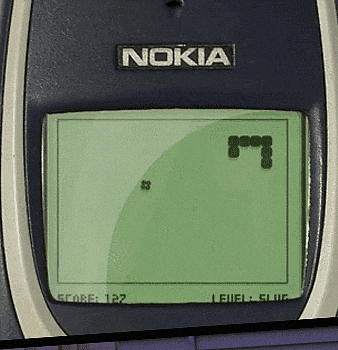 The Nokia 8110 4G is available on September 20 and costs from $129.
Feature Image: Warner Bros