People Go Crazy Getting Dominos Tattoos To Win Free Pizza
They sure got the hots for what's in the box with the dots.
If you like pizza, dude, you're living in the wrong place.
Domino's recently had a special offer taking place in Russia, which promised to grant people 100 free pizzas every year for 100 years if they got the logo tattooed in a "prominent place" on their body.
However, in a case of careful what you wish for, Domino's, too many people did it. So they had to end their competition. AFTER FIVE DAYS.
Spasibo for all the cheesy goodness. People were really "Russian" into this... Thank you.
Yep, people are intense in their love for pizza.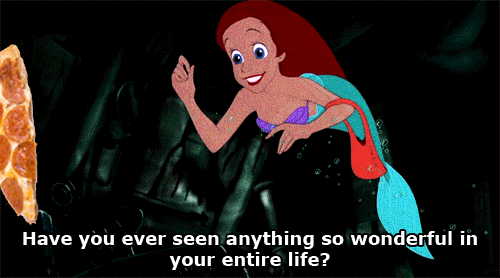 The promotion was supposed to run from August 31 until October 31, but so many people shared their tattoos on social media the company were forced to call it quits just five days in, though the 350 (350!) people who had already inked the logo onto themselves will get their lifetime supply (and hopefully no infection).
The Russian pizza fans got creative with their entries -- some sticking with a simple logo, while others incorporated the red and blue design into slices of pizza, hearts and in one instance, a skateboard.
That's real "fast" food stuff there, amiright?
The company didn't sugarcoat their cancellation of the poorly thought-out promo -- posting a giant STOP sign on Russian social media. "An urgent message to all those sitting at the tattoo artist's right now: We'll include you in the list of participants, but we're waiting for photos up to midday today," Domino's said in a message on Russia's Facebook alternative, Vkontakte.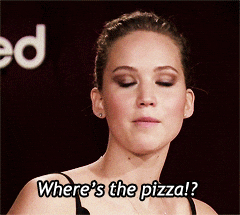 "To those with appointments scheduled for later, we recommend canceling them," the company added.
Aw come on, Domino's -- they only wanted a "slice of the action."