Beer Ramen Is Here To Ruin Both Beer And Ramen For Everyone
Or is it??
BEER RAMEN? Ramen in beer?
Surely not! The food world has most certainly GONE MAD.
That may have been your initial reaction to this unique menu item, or perhaps you were all, 'heck yeah, pour us a pint?'
Regardless, it's best not to get ahead of yourselves because you good sirs and gentleladies have been punk'd.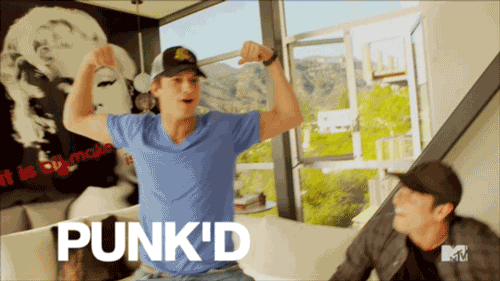 Beer ramen in fact has almost nothing in common with a stein of lager, aside from the stein glass itself.
It's actually just your traditional ramen served cold in a beer mug. Trippy, huh?
READ MORE: Cheap Eats for Uni Students
Don't worry, we were triggered too.
After all, the trademark curly ramen noodles have been co-opted into burger buns and pizza crusts of late.
This dish -- or is it a beverage?? -- is being served at Yuu Japanese Tapas in British Columbia, Canada, and was apparently created by owner Julia Kubotani during an unseasonably hot summer.
READ MORE: Hallelujah! Eating Carbs Could Save Your Life
"One day I was just sitting on the couch and it was so hot and thought about icy cold beer. And the next thing I thought, 'why not beer ramen?'" she said.
It's an eye-catching but deceptively simple creation. They start with the 'beer' broth, which is made from bonito flakes, then add ramen noodles and top with an egg white and gelatine 'foam'.
The whole thing is served cold, in a beer stein, of course.
If you can get past the mind-bending disconnect between the appearance and the actual taste of beer ramen then you're in for a treat, going by most reports.
A local food guide on Instagram, Curiocity Vancouver, called it "next level", and another Insta user said it was the perfect cold dish to cool off in hot weather.
The restaurant itself describes it as "refreshing," and are considering keeping the limited edition dish around for a bit longer, according to word on the street.
We're wondering if beer ramen will make it down under for the southern hemisphere summer ...
Feature image: Instagram/@bentontheincredible