This Food Waste App Helps You Save The Planet And Money, Too
It's a real win-win.
Fighting food waste while stuffing your face -- and saving some cash while you're at it -- sounds too good to be true, but it's actually possible.
Wanna know how?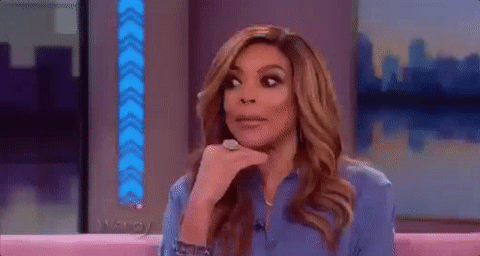 It's all thanks to a nifty app called Y Waste which matches hungry, thrifty diners with participating local eateries selling discounted leftover food before they shut up shop for the day.
It really is as simple and easy as that.
That's not to say that the concept behind Y Waste isn't important, because it is, and not just 'cause it's easy on the old wallet. It's also helping the planet.
READ MORE: Miguel's Easy Tips To Give Food Waste The Flick
Aussies alone throw away a reported 3.1 million tonnes of edible food a year at home, and a further 2.2 million tonnes is binned by restaurants and other commercial food operations.
All in all, this costs the Australian economy about $20 billion each year.
Anything that we as individuals can do to help stem the torrent of food waste is a positive step, even if it's as small as picking up a few pies (for a heavily reduced price, might we add) that would otherwise end up in the rubbish.
That's where Y Waste comes in. Over 16,000 meals have been 'saved' from the skip through the app since it launched in 2017, and a further 2,800 meals donated to those in need.
The app is also a boon for retailers, too. One baker in Queensland is quoted on the Y Waste website saying that he typically sells out of all the leftover cakes and bread he puts up on the app, which makes him an extra $36 a day -- that's about $13,00 a year.
Not only that, but he also reduces his end-of-day waste by at least 20 kg, which is a whopping seven tonnes a year. Less waste means less wastage costs as well.
Hungry for a feed, and to be your own version of Captain Planet?
Just download the app -- it's available on iOS and Android, hooray! -- then search your location to find restaurants, cafes and the like nearby that are slinging their eats for cheap.
There's even a handy map view for easy perusing.
Eateries will note the type of food they're offering, roughly how many portions they have, how much it costs and when it's ready to be picked up.
If you find something that tickles your taste buds making it yours is as easy as paying for it via the app and showing your receipt when you rock up in store. Bon appétit.
Pleasingly, eateries across Sydney, Melbourne, Brisbane, and Adelaide have jumped on the Y Waste bandwagon, and we're sure once it goes in popularity other places around Aus will follow suit.
Y wait?
Feature image: Getty.