Some Easy Hustles To Make Money On The Side
There are plenty of options out there, you just need to know where to look.
Hands up if you're a dog person? Or an animal lover, in general.
Perhaps you enjoy spending your time whipping up a hearty pasta in your kitchen, or in your car, chatting to whoever is in the front seat.
You may not be aware that these hobbies can easily turn into "side hustles" that can help to bring in some extra income.
READ MORE: Rude Co-Workers Can Mess Up Your Sleep -- And Your Partner's Too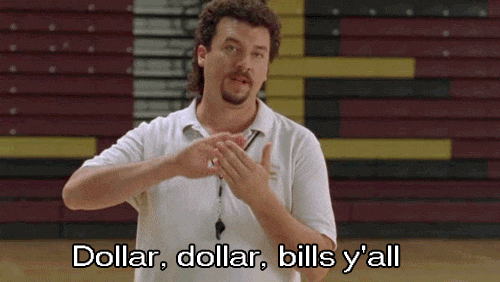 Vanessa Stoykov has over two decades of experience in the finance industry and wants more people -- particularly those looking towards their retirement -- to become more acquainted with the term.
"Living costs are rising and the reality is most people can't walk into their day job and ask for more money," she told 10 daily. "You can do something on the side where you bring in that extra income."
The internet makes side hustling relatively easy, with new platforms popping up frequently. According to Stoykov, the key is to start with what you enjoy.
READ MORE: Why Women 'Bully' Other Women At Work
Odds and ends
Do you fancy yourself as a handyman or woman? Then websites such as Airtasker are your best bet.
This Sydney-based company provides an online market for users to outsource any task under the sun -- from lawn mowing to furniture building or even taste testing. There is quite literally something for everyone.
"Sites like this are great as they have a booking system and payment options already set up, which means you only have to spend time completing the jobs you want to, without worrying about logistics," Stoykov said.
"Just log on, and find something you're good at."
Pets
Animal lovers rejoice; you can look after pooches and get paid for it (who knew?). Platforms such as Mad Paws connects prospective pet-sitters with owners in their area who need a home for their animals while they're away.
The Sydney-based startup is now Australia's largest online pet-sitting network.
Stoykov's only side note on this hustle? "Make sure you like animals."
READ MORE: How To Not Be An Arsehole At Work
Cooking
For the home cooks among us, consider looking into FoodByUs for some extra cash (and to feed those others who are too darned tired or busy to cook for themselves).
Part of a huge takeaway food industry in Australia, FoodByUs is a B2B marketplace for buyers (cafes and restaurants) to place orders directly with local suppliers.
"You can cook for people, and the meals are delivered to them," Stoykov said.
Driving
If you enjoy nothing more than cruising around the streets, you have probably already considered joining the ranks of Uber, or perhaps Taxify.
But if long chats with a car-full of teenagers on their way to a night out don't tickle your fancy, Stoykov suggested courier delivery platforms such as Zoom2U -- particularly those with a bike or small car.
"It connects drivers to jobs to courier parcels and items such as passports and gifts," she said.
"You get paid per item. Just log on and see what needs to be picked up."
When it comes to choosing your side hustle, Stoykov recommends understanding how you're getting paid, and whether you need to put down money upfront.
Above all, choose something you love.
"There's nothing worse than doing a second job you don't enjoy."
Feature Image: Getty
This article first appeared on Aug 22, 2018