Hubba Bubba Gin Is Here So You Can Drink Your Childhood
One pint of nostalgia, comin' up.
There are few scents that can take a fully-grown adult back to their '90s childhood in an instant. One of those is a whiff of Hubba Bubba bubblegum.
The sickly sweet scent of the iconic Wrigley's gum will never cease to evoke memories of after school trips to the corner store, to buy more Hubba Bubba of course. Remember the rolls of 'tape'?? Legendary.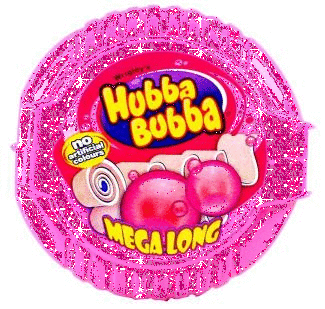 The '90s might be well behind us -- RIP -- but a UK-based liqueur company of all things has stepped up to reignite our fondness for Australia's favourite chewy confectionery by releasing a Hubba Bubba-inspired gin.
The pink tipple is made by Manchester company Sweet Little Liqueurs who've deftly dodged copyright laws by calling the drink 'Bubba Hubba Bubblegum Gin Liqueur.' We have to admit, we're impressed.
This tweet is unavailable or no longer exists.
The wordsmithery doesn't stop there. The product description on Ginspiration, an online liquor store that stock the booze, is truly something.
The key botanicals are listed as juniper, a typical ingredient in traditional gin, and, well ... bubblegum. Okayyyyyyyy.
The smell or 'nose' of the drink is described as "Bubblegum Sweetness," while the taste or 'palate' is, coincidentally, "Nostalgic Bubblegum Flavours." You don't say?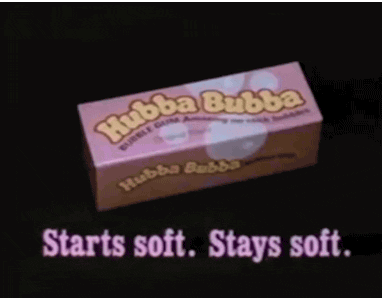 Recommended mixers are lemonade, Prosecco and tonic, or you're invited to "enjoy it neat." Dear God.
At this point you might be all, 'these guys are taking the piss, right?' and you'd probably be correct.
The rest of the Sweet Little Liqueurs range includes such delicious, elegant flavours like popcorn, fruit salad, custard cream and the curiously named 'pornstar.' We'll leave you to ponder what that one tastes like.
Speaking of tasting, sadly the Bubba Hubba brew is currently sold out aaaaaand the online store doesn't shop to Australia anyway. Cue childlike tantrums.
But you can still live out your bubblegum-flavoured dreams with a cute mini-bottle of Kleiner Feigling's Bubble Gum Liqueur. It's only 20ml so you can bring it along on your next Hubba Bubba-buying stop at the corner shop.
Feature image: Sweet Little Liqueurs.