Meghan Markle Said No To The Emmys And NBC Is So Chill About It
The Duchess has ditched TV's night of nights but there's no hard feelings, right?
Meghan Markle, Suits actor-turned-Duchess, has said a very firm 'thanks but no thanks' to an invite to the upcoming Emmy Awards, shooting down any hope of the royal stepping back into the world of Hollywood for one final time.
Bosses of TV network NBC, which is set to broadcast the awards on September 17, received word earlier this week that Meghan had "politely turned down" their offer for her to appear as a special guest on the night.
"Show executives and NBC had offered Harry and her an invitation to celebrate with the biggest stars around, meet her showbiz friends and even present an honour," said an NBC source.
"But Meghan is not attending."
NBC be like: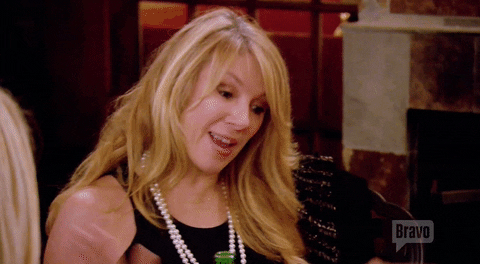 But tbh are any of us that surprised that she'll be a no-show?
For starters, the 37-year-old isn't even nominated for a gong. It's reported that Meghan, who played Rachel Zane in the popular TV legal drama, was in fact on the Best Drama Supporting Ac­t­ress nominations ballot for Suits, but didn't end up receiving a nod.
Plus, there's the whole bit where she formally announced her retirement from the glitz and glam of showbiz in that major TV interview in 2017 -- you know, the one where she also casually mentioned that she was going to marry a Prince? Yeah, we haven't forgotten it yet, either.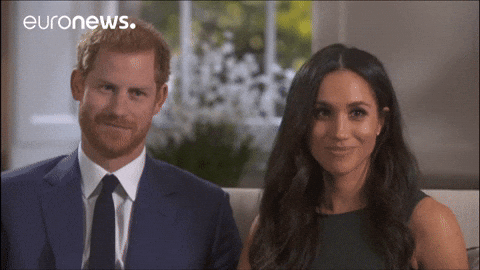 It looks like Meghan's decision to ditch the Emmys is her way of drawing a line in the sand between her old life as an actor and her future alongside her new husband as a member of the British monarchy. You really can't argue with that.
Emmy big-wigs shouldn't get their knickers in a knot about Meghan's RSVP as it's not the first time the royal has passed on an awards show invite since she tied the knot with Harry. The Duchess was nominated for a Teen Choice Award and we ain't holding our breath to see her at the August 12 event.
Okay, we're not saying that it wouldn't have been off-the-chain AMAZING if the Duchess had actually said 'yes' to the Emmys invite. Imagine watching Meghan and Harry glide down the red carpet to mingle with TV Land's best and brightest. Divine, no?
Feature image: Getty.