Listen Up: The Most Popular Audiobooks For Book Lovers Day And Beyond
Prepare your ears for some top-quality tales.
Thanks to the wonders of modern technology -- hello, audiobooks -- there's now more than one way to celebrate National Book Lovers Day on August 9.
Here's a list of the country's top downloaded audiobooks of 2018 according to Audiobooks.com, so you can enjoy this unofficial holiday no matter where you are, or what you're up to.
Happy listening!
Australia's Top Audiobook Downloads of 2018
1. 12 Rules for Life by Jordan B. Peterson, narrated by Jordan B. Peterson
Aussie are loving this gripping, thought-provoking and deeply rewarding self-help book that applies eternal truths to everyday modern problems. Peterson, a Canadian clinical psychologist and professor, doesn't pull punches -- he boldly claims that happiness is a pointless goal -- but his frankness might just be what we need in this chaotic world.
2. The Shepherd's Hut by Tim Winton, narrated by Kate Mulvany
Whatever Winton writes is sure to be a hit, and his latest tale is no exception. The Shepherd's Hut is a young boy's story of survival, hope and sheer determination that, like most of Winton's work, will bring tears to your eyes.
3. The Woman in the Window by A. J. Finn, narrated by Ann Marie Lee
Lovers of Paula Hawkins' 2015 thriller The Girl on the Train are in for a treat with this chilling tale of an agoraphobic New Yorker who witnesses her neighbours -- a picture-perfect family of three -- do something no one was supposed to see.
4. Still Me by Jojo Moyes, narrated by Anna Acton
This romantic read by one of the best romance writers in the biz is sure to sweep you off your feet with its story of Lou, who seems to know everything about her life, except that she's about to meet someone who's going to turn it all upside down.
5. The President Is Missing by Former President Bill Clinton and James Patterson, narrated by Jeremy Davidson, Peter Ganim, Mozhan Marno, Dennis Quaid, Former President Bill Clinton, January Lavoy
Spanning the course of three action-packed days, this work of fiction skirts close to reality in its revelations on the inner workings and vulnerabilities of the United States. With insights that only a former President could know, this is the most authentic, terrifying novel to come along in many years.
6. Surprise Me by Sophie Kinsella, narrated by Fiona Hardingham
Those of us in long-term relationships -- whether they're well underway or just beginning -- will be able to relate to Kinsella's Sylvie and Dan, a married couple who embark on 'Project Surprise Me' after learning that they could live another 68 years together.
7. Girl, Wash Your Face by Rachel Hollis, narrated by Rachel Hollis
If you've been desperate to start living the joy-filled and exuberant life that you know you're meant to have then Rachel Hollis, popular online personality and founder of TheChicSite.com, has some smart and sassy words of wisdom for you. Listen up.
8. American Marriage by Tayari Jones, narrated by Sean Crisden, Eisa Davis
Newlywed Celestial finds herself alone and lonely after her husband Roy is arrested and sentenced to twelve years for a crime Celestial knows he didn't commit. Celestial finds comfort in Andre, her childhood friend, and best man at their wedding, but Roy's time behind bars might end sooner than she thought ...
9. Birthday Girl by Matthew Iden, narrated by James Anderson Foster
True crime podcast fans will eat up this creepy thriller about a former criminal psychologist who teams up with a mother to find her kidnapped daughter, eight years after his own child was murdered.
10. The Year of Less by Cait Flanders, narrated by Cait Flanders
Let Cait Flanders teach you a thing or two about the consumerism cycle that grips so many of us: earn more, buy more, want more, rinse, repeat. In The Year of Less she documents her journey through twelve months of shop-free living.
You thought you'd reached the end -- the final page so to speak -- but no, there's another chapter! Here are the top global downloads so you can have a sticky beak at what (audio)book worms are listening to around the world.
Top Global Downloads of 2018
1. Fire and Fury by Michael Wolff, narrated by Holter Graham, Michael Wolff
2. An American Marriage by Tayari Jones, narrated by Sean Crisden, Eisa Davis
3. The Outsider by Stephen King, narrated by Will Patton
4. The Wife Between Us by Greer Hendricks and Sarah Pekkanen, narrated by Julia Whelan
5. Girl, Wash Your Face by Rachel Hollis, narrated by Rachel Hollis
6. The Fallen by David Baldacci, narrated by Kyf Brewer, Orlagh Cassidy
7. The President Is Missing by Bill Clinton and James Patterson, narrated by Dennis Quaid
8. I'll Be Gone in the Dark by Michelle McNamara, narrated by Gabra Zackman
9. A Higher Loyalty by James Comey, narrated by James Comey
10. Educated by Tara Westover, narrated by Julia Whelan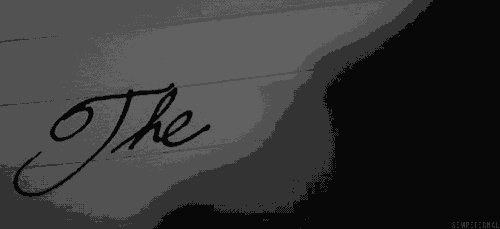 Feature image: Getty.