4 Travellers Get Real About How Much Their Last Holiday Cost
How does yours compare?
When someone you know returns from a holiday the first thing you want to find out is if they had a nice time, obvs, then hear about all the things they did, the food they ate, the Bali-belly they did/didn't suffer and all that jazz.
But there's always that niggling question at the back of your mind that you never quite have the guts to ask: How much did they spend?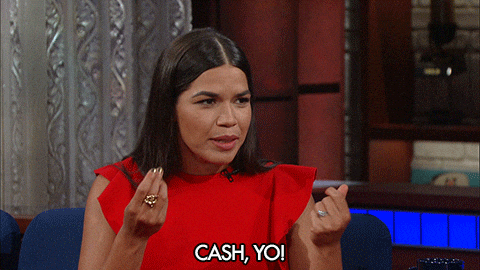 There's no need to wonder any longer 'cause we've done the nosy legwork for you and asked some the ten daily staffers to put a dollar figure against their latest trip.
Read on to find out how your recent -- or upcoming -- vacation stacks up. You might just pick up some handy budget tips along the way, too.
ten daily Contributing Editor, Claire, 40-something
Destination: Thailand
Duration: eight days over Christmas 2017
Total cost: $10,000
Final thoughts: "Gosh, it was so expensive because [my husband and I] booked last minute and over Christmas. You could probably get the same holiday for half that any other time of the year.
To be honest we didn't care about the money; we just needed a break. We bought full service airline tickets -- didn't even bother with budget travel -- and stayed in a really gorgeous place.
We lay by the pool, swam in the lagoon, and had massages galore. It was perfect -– and we paid it off eventually."
ten daily Social Media Producer, Alex, 23
Destination: Japan
Duration: 16 days in mid-February, 2018
Total cost: $3,000
Final thoughts: "Planning this trip was all very slap-dash -- my boyfriend and I decided one morning in January 2018 to book a trip to Japan because Jetstar was having a sale with $250 flights to Tokyo! So my first piece of advice would be to be flexible.
Airbnb was the cheapest option in Tokyo, Kyoto and Hakuba where we went skiing -- we dropped roughly $1200 for 12 days of accommodation.
Also, if you're planning a skiing/snowboarding holiday, book in advance. Hiring gear for a newbie like me would've been about $200 more expensive if I had just made the booking when we showed up.
The only thing I'd do differently on my trip? Stay longer. Japan is the BEST."
ten daily Video Editor, Myles
Destination: Crescent Head, NSW
Duration: eight days
Total cost: $1,500
Final thoughts: "My wife, son and I have been going to Crescent Head every year for the past four to five years. It's such a sleepy little example of old-school Australiana, and it reminds me of the small Cornish village where I used to holiday every year as a kid. Plus it has the best surfing.
The $1500 total includes hiring a house, petrol to drive there and all eating/drinking for the whole family.
My travel advice? Don't holiday in Crescent Head! It's one of NSW's best kept secrets! Nah, just kidding."
ten daily Senior News Reporter, Josh, 27
Destination: Europe -- Stockholm, Berlin, Rome, Milan, Dublin.
Duration: three weeks in April/May 2018.
Total cost: $6,000.
Final thoughts: "The Aus-Europe flights were $1,500, but the internal flights about $1,000 because I booked them all last minute and paid a premium. Accommodation cost about $900, and food and drink made up most of the rest.
The trip was mostly to attend a friend's wedding so I didn't do anything too crazy. I was meeting friends all along the way so it was a lot of drinking and eating instead of huge touristy experiences."
I didn't really even spend all that much, besides on travel and accommodation. My main expense was food and beers."
Feature image: Getty.