The New Avo Dish From The Inventor Of Smashed Avo On Toast Will Blow Your Avo-Loving Mind
Seeya smashed avo on toast.
To celebrate the 25th birthday of smashed avocado on toast, Aussie chef Bill Granger -- who's credited with creating the now infamous dish in the early '90s as a quick and easy brekkie on the go -- has shared with ten daily a new take on the much-loved brunch staple.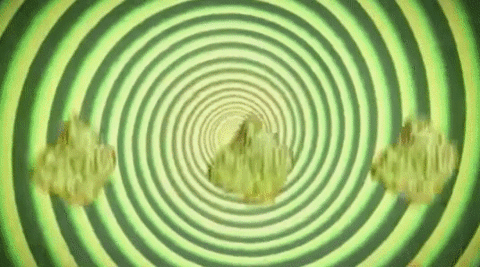 Meet the Avocado and Smashed Cucumber Salad. It's fresh and zingy and totally delish, and it might leave the traditional avo-on-toast combo for dust.
"Avocados always take on so many flavours and here, soy, sesame and citrus are natural partners to balance the richness of the avocado. This dish is incredibly versatile, I love it," Granger told ten daily.
Without further ado, we give you the hottest avo recipe for spring.
Avocado and Smashed Cucumber Salad with Mirin and Sesame Dressing
Serves 4
For the salad:- 2 large ripe avocado - 1 continental cucumber, still in the plastic wrap - 100g blanched edamame beans - 2 tbsp mirin dressing - 1 bunch spring onions, finely sliced - 1 small bunch of mint, picked and torn - 2 tsp toasted sesame seeds
For the mirin dressing:- 50ml mirin - 100ml sesame oil - 40ml rice wine vinegar - 20ml lemon juice
Whilst keeping the cucumber in its plastic wrapping, bash it heavily on all sides with a rolling pin. Remove from the plastic and cut roughly into 2.5 cm pieces. Tip the cucumber into a large mixing bowl. Halve the avocado and spoon the middle out into the bowl in rough pieces. Add the edamame beans and dress well with the dressing, adding more if needed. Spoon into a large bowl or four smaller individual bowls. Sprinkle with the spring onions and toasted sesame seeds and garnish with the mint.
Mix all the ingredients well together and season to taste. Dress the salad immediately.
Tip: you can substitute edamame beans for frozen peas.
© Granger Enterprises Ltd 2018
Feature image: courtesy Bill Granger.