Meghan Markle's Birthday Plans Will Surprise You
And why it might be the last time we see the Duchess for a while.
The Duchess of Sussex is turning 37 on August 4 and as it's her first birthday since becoming Mrs. Prince Harry you might think the Palace would be preparing for quite the celebration.
We envisioned a decadent yet chic garden party attended by all of Meghan and Harry's A-lister pals who elegantly sip champers while Elton John tinkles the ivories.
Prince Charles would get stuck into the open bar and heck, maybe the Queen might pop out of a huge, tiered cake as Meghan's nephew and niece Prince George and Princess Charlotte lead a rousing rendition of "Happy Birthday."
Well, we're not quite on the money.
Meghan and hubby Harry will spend her big day at the wedding of one of his childhood friends in the village of Churt in Surrey. Ho-hum indeed.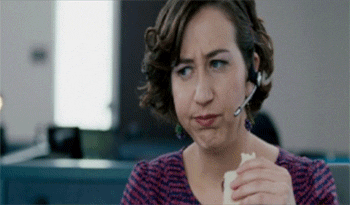 It's a far cry from their celebrations last year when they jetted off to Africa on a safari vacation to ring in Meghan's 36th year.
Surely the duo can just skip this wedding and spend the day doing what they really want -- we suppose it'd be something totally cute and romantic like a candlelit dinner at the top of the Eiffel Tower.
Well, there's one huge reason why the royal newlyweds can't just go and bail on their invite. Prince Harry is playing best man to the groom, Charlie Van Straubenzee, who's tying the knot with Daisy Jenks.
We know this because royal photographer Tim Rooke, who's been snapping Harry and his fam for years, tweeted about Haz's important role. No-show Rookie will be sunning himself on the beach instead, something which we reckon the Duke and Duchess might rather prefer to be doing as well.
Look, it's not all work and no play for old Meg and Haz. Next month, August, is shaping up to be a quiet period for not only the Sussex's but the whole royal family.
A spokesperson for Buckingham Palace recently confirmed that, "August is traditionally a quiet month in terms of Royal engagements" to ELLE UK.
It'll be a chance for the Harry and Meghan -- who have only been married for just over two months -- to take a break from their busy schedule. Maybe there's hope for that très romantique candlelit dinner after all?
New mum Catherine, Duchess of Cambridge is reported to be taking some long-awaited maternity leave to cuddle up to three-month-old bub Prince Louis as well. The Queen and Prince Philip meanwhile are said to be enjoying their regular summer mini-break at Balmoral Castle, Scotland.
The Duke and Duchess of Sussex are expected to hit the ground running after their August break as they gear up for their big tour of Fiji, Tonga, New Zealand and Australia in October. The duo will spend a lot of their time in Sydney for the Invictus Games.
So rest up our lovely royal newlyweds as the second half of 2018 is set to be just as busy as the first.
Feature image: Getty.