Meghan Markle Is Returning To TV But Not In The Way You Think
And we know where you can catch her.
Meghan Markle, ex-Suits actor, is making her big return to the small screen, but before you all get your hopes up, it's not in the way you might think.
Instead of stepping back into feisty para-legal Rachel Zane's stiletto heels -- which we all know Meghan misses but had to hang up before she became a royal -- the new Duchess is set to be the feature of a brand new documentary.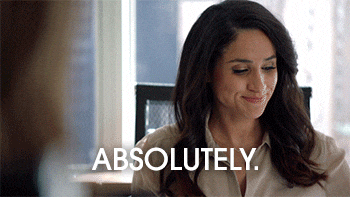 Titled Meghan And Harry: The First 100 Days, the 60 minute doco will recap Markle and hubby Prince Harry's first few months as Mr and Mrs following their breathtaking May 19 wedding at Windsor Castle.
The promise of a lavish hour-long look at the newlywed couple-of-the-moment is enough to get any die-hard royal fan's heart a-flutter -- as it certainly did ours -- but this one sounds particularly special.
It's been commissioned by the best in the biz, the royal-themed video on demand platform TrueRoyalty.tv, aka "the world's only on-demand TV service devoted to the best in Royal documentary and drama." It goes without saying that the British monarchy is these guys' bread and butter.
Oh, you hadn't heard of TrueRoyalty.tv? It's basically Netflix but for royal content only. Heaven for lovers of the Queen (the TV series and Her Majesty herself), but hell for everyone else. Soz not soz. Best of all? It's available in Australia.
Gregor Angus, co-founder & CEO of the platform, said that the docu, "perfectly demonstrates our ambition to provide subscribers with exclusive, unparalleled access to the highest quality royal TV content."
The film will "chronicle the ups and downs, the fantasy and the reality" of Harry and Meghan's very busy but loved-up first 100 days, and will feature "the best connected royal insiders and historians plus icons from fashion and show business."
Suffice to say, it's going to be good.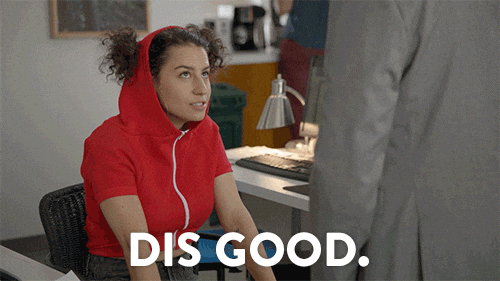 There isn't a firm release date but considering Meg and Haz's 100-day wedding anniversary will be August 27, 2018, we might not have too long to wait.
Until then, there's plenty royal watching goodness on TrueRoyalty.tv to keep you occupied, including Operation Royal Wedding, Meghan Markle: An American Princess and The Queen's 90th Birthday Celebration.
So grab yourself a cuppa, your fave British treat -- scones, jam and cream will do nicely -- and get comfy.
Feature image: Getty.