This Makeup Artist's Disappearing Act Will Blow Your Mind
*Does fifty double-takes*
The term "shooketh" is a little over-used these days, we know, but it's the only way to describe how you'll feel after seeing these pics of make-up artist Mirjana Kika Milosevic at work.
SAY WHAT??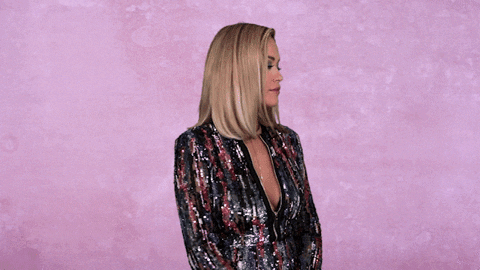 The talented Serbian is called a "skin illusionist" and for good reason, as she can quite literally make herself disappear.
Watch Milosevic work her magic ...
Not content with making just one part of her body go up in a puff of smoke, here she is -- or isn't?? -- sans torso, arms, head ... well, everything.
Despite the ghostly undertones, there's nothing ~spooky~ going on, unless you count Milosevic's other-worldly talent with a tube of body paint, and TBH we kinda do.
The professional makeup artist documents her creativity on Instagram and YouTube, where she shows off almost two-year's worth of mind- and body-bending 'illusions.'
Milosevic's body art isn't just of the stomach-turning -- or knotting -- variety, as she also transforms herself into a variety of pop culture characters.
Remember, guys -- it's never too early to start planning your Halloween costume, and you should have plenty of inspo courtesy the skin illusionist herself.
Feature image: YouTube/Mirjana Kika Milosevic.