Now You Can Sleep On A Pillow Displaying Your Fave Celeb's Most Iconic Tweets
Pillows printed with iconic tweets from the likes of Kanye West, Kim Kardashian and Chrissy Teigen are here to ensure you have the deepest sleep of your life.
They're being sold by ~quirky~ streetwear brand PizzaSlime -- which also does 'Kylie Jenner vs The Egg' t-shirts -- and they cost about $56.
At 88cm tall, these pillows are more like two standard pillows stacked end-to-end but it just means that the selected tweets by Kanye, Kim et al are printed nice and large.
Let's start with Kanye. With so many amazing tweets to choose from, we're not sure how the PizzaSlime team picked just one. But they did, and it's a cracker -- and very much on-brand.
Naps ARE awesome, thanks 'Ye!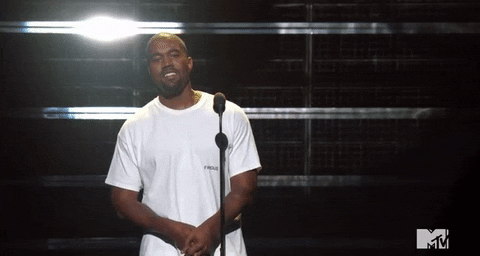 READ MORE: Everything You Need To Know About The Trump/Kanye Meeting In Tweets
Mr West's beloved wife, Mrs Kim Kardashian West also gets a look in with a pillow of her own.
Her chosen tweet is more lengthy than her husband's -- she far wordier, you know -- and it's unusually specific to fans of surfing but hey, if the waves are that gnarly who are we to argue?
KKW is primarily addressing the female surfing community -- you can tell by her use of the term "dudette" -- but we reckon dudes may also enjoy the use of this product.
Next, we have a tummy-churning tweet from everyone's fave model/funny lady Chrissy Teigen. We too are sad about your Doritos, Chrissy.
Also immortalised in pillow-form is a tweet from singer Lana Del Rey which, out of context, has little meaning other than to say that Ms Del Rey is ready for a biff.
Luckily, we do know exactly who the feisty message was for.
READ MORE: Post Malone Has Done A Collab With Crocs And It's Already Sold Out
Post Malone's pillow is exactly what you'd expect from someone with the word "beerbongs" in their Twitter handle. There's not much more to say about it, really.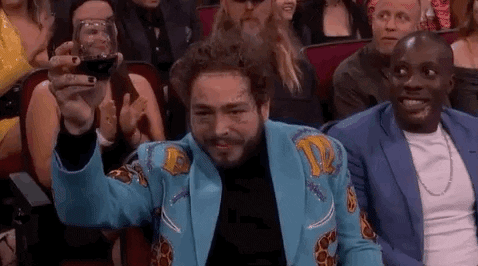 Those pillow-lovers who adhere to a teetotal lifestyle -- and have a taste for Asian cuisine -- may find Rihanna's more to their liking.
Finally, there's Elon Musk's pillow and quite frankly this might give you bad dreams so, basically, proceed with caution.
Good night!
Feature image: Getty, PizzaSlime.