13 Designer Homewares Under $300 To Make Your Crib Look Luxe
Say bye bye, tax return and hello, Missoni cushion.
Is your abode in need of some seriously luxurious touches? Are your bulk-buy non-scented tea lights just not cutting it? Do you yearn to eat your toast off designer tablewear instead of the chipped plates you scored off your parents?
If you answered 'yes, goodness, YES! But wait, I surely cannot afford such exxy delights,' to any of those questions, do read on.
Here we have 13 designer homewares that'll let you live your true boujee dreams without blowing the bank. Well, not too much at least. Besides, that's what tax returns are for, right?
Go forth and treat your fine selves.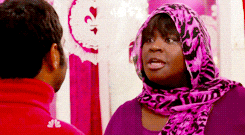 Versace Home Le Jardin de Versace Tall Cup and Saucer
$280, amara.com
Imagine whipping this little beauty out next time you're brewing a cuppa. Heck, we'd be drinking everything from tea to Berocca to our Friday bevvy from such a fine piece of porcelain. Donatella, we think, would approve.
Louis Vuitton Pencil Duo June
$240, louisvuitton.com
This handsome pair of leather-bound pencils will make writing your shopping list, memoir or next 'Dear John' letter an absolute joy. You'll adore the red/pink colour combo, and the trademark LV Monogram Flower clasp is sweet as can be.
Calvin Klein Cropped Logo Throw in Charcoal
$153, amara.com
With this delightfully cuddly plush throw, you're sure to stay looking chic on the sofa even when you're heading into your 11th-straight hour of binge watching.
Gucci Herbarium Bee Incense Burner
$ 295, gucci.com
Join the Gucci gang without breaking the bank (or joining Soundcloud), with this totes adorbs porcelain incense burner. For added cred, make sure you mention to your guests that the center bee, where you pop your stick for burning, is a historical Gucci motif taken from the '70s archives.
Camilla Strength In Rays Large Square Cushion
$229, camilla.com
Described as "a long lost postcard from [designer] Camilla's travelling soul," this 100 percent silk and crystal-embellished cushion is simply crying out to make the journey home to your couch. It's got a different yet equally stunning print on the reverse, so you can flip it over whenever you feel like a change of scenery. Bonus.
Roberto Cavalli Home Azulejos Rectangular Tidy Tray
$237.60, harrods.com
Italian designer Roberto Cavalli splits his time between dressing glamazons like Heidi Klum and Gisele Bündchen and working on his homewares range, to rather stunning results. This china tray, decorated in the designer's trademark glitzy florals, is the versatile piece your pad needs.
Kate Spade New York Simply Sparkling Frame in Glitter
$149, myer.com.au
This cheery, glittery photo frame -- it fits a 5x7" photo -- is the perfect way to honour the late designer, who passed earlier this year. It's sure to make your memories sparkle.
Maison Balzac J'ai Soif Carafe
$80, incu.com
This fancy-schmancy carafe -- that's French for 'glass flask' btw -- guarantees to "add extraordinary pleasure to the simple act of drinking water." Plus, it comes with a small cup, too.
Peter Pilotto Painted Ceramic Plate
$46, matchesfashion.com
Luxe Italian brand Peter Pilotto doesn't just serve up awesome clothing -- loved by Michelle Obama, Rhianna, Kate Bosworth to name a few -- but it also does a might fine homewares range. Take this dreamy painted ceramic plate for instance. Pair with other OTT pieces for a more-is-more vibe.
Maison Margiela Embroidered Clock
$184, matchesfashion.com
Taking minimalist to the, er ... max is this crisp white Maison Margiela's clock. The wooden base is covered in a hand-embroidered cotton cover but the white-on-white numbers and background does make it more of a 'conversation piece' than a function timepiece. Still, it's très chic, non?
Hermès Deco Sugar Bowl
$305, hermes.com
Okay, we know this gorgeous monochrome porcelain lidded box is technically over budget but you'll forgive us five bucks, right? It's supposed to be for keeping sugar but we reckon it's perfect for storing little trinkets, or perhaps you'll ditch the lid altogether and pop in a tiny poesy of wildflowers.
Missoni Home Vladimiro Zigzag-Knit Cushion
$295, matchesfashion.com
What a way to blow almost 300 big ones, hey? Just like Missoni's trademark colourful zig-zag print, go big or go home, we say. Just watch it make a statement anywhere you decide to position it.
Anya Hindmarch's Anya Smells Sun Lotion Large Scented Candle
$203, matchesfashion.com
Just say YES! to this jumbo-sized pop-art-inspired candle by Anya Hindmarch. It gives off a scent that's "fresh and earthy" -- think Italian bergamot, Sicilian lemon, cedar wood, and vanilla musk -- that will transport its owner back in time to childhood vacations, tan lines and beach-side ice creams.
Feature image: Matches Fashion and Gucci.