Anne Hathaway Ditched Her Vegan Diet And 'Just Feels Better'
The 'Oceans 8' star stopped eating animal products almost a decade ago but has now done a U-turn.
Anne took to veganism to drop a serious amount of weight for her Oscar-winning turn as the waifish Fantine in 2012's Les Miserables.
She kept up her vegan diet to slip into her skin-tight Catwoman suit for Dark Knight Rises -- and even had a meat-free menu at her wedding to Adam Shulman.
Two years later, and Hathaway, 36, was back on the gravy train, so to speak, and it was all because of her Interstellar co-star Matt Damon.
READ MORE: A Vegan-Approved Guide To Dining Out In Australia
While out to dinner with Damon and her husband in Iceland, Hathaway ended up ordering fish.
"So then I was the only chick and I'm the vegan and everyone's just going with the flow," the actor told Tatler for their June 2019 cover story.
The effects were instant and positive.
"So I had a piece of salmon and my brain felt like a computer rebooting," she added.
In an earlier interview with Harper's Bazaar, the mum-of-one revealed that she felt her vegan diet was holding her back, especially during the physically draining Interstellar shoot.
"I just didn't feel good or healthy," she said, adding that she was "not strong." But after the Icelandic salmon? She "just felt better."
And that's not all she's changed recently. Hathaway has also given up the booze -- telling Tatler that she plans to give it up until her son is 18. The actor said her last hangover "lasted for five days. I'd earned it: it was a day drinking session with friends that went into an evening birthday party with one of my drinking buddies. I will never be that person who can nurse a glass of wine throughout an entire evening."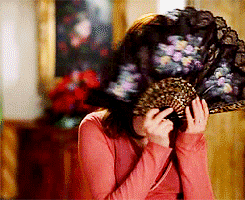 "My issue is I just love it. So. Much. But the way I do it makes me unavailable for my son," Hathaway said, speaking of her 3-year-old, Jonathan, who she shares with husband and actor Adam Shulman.
So should you go vegan? An expert weighs in
Nuzest nutrition expert Nicola Miethke told 10 daily about the benefits of eating vegan.
"Compared to meat-eaters, vegans tend to weigh less, have lower cholesterol, blood pressure and rates of diabetes, and even have a lower risk of heart disease and cancer," she said.
It's obviously also far kinder to animals and reduces your environmental impact -- a vegan produces roughly 50 percent less CO2 compared to a meat eater according to Miethke.
READ MORE: Is Going Vegan Really That Hard? We Asked An Expert
If you're thinking about going vegan but aren't quite sure, Meithke said that it's important to keep your expectations in check.
"Any dietary shift can be a challenge, and going vegan is no exception," she explained.
She advocates a 'slow and steady' approach.
"Start by adapting some of your favourite dishes and always be willing to be adventurous as you will more than likely become exposed to a number of foods you have never tried before,' she said.
Feature image: Getty.