New Milo With 30 Percent Less Sugar Still High On Sweetness Scale According To Expert
Nestlé Australia is set to launch a new version of Milo with 30 percent less sugar than the original formula.
Hitting shelves in May, the new version -- which is the result of two years of development -- comes in response to "the changing nutritional needs of families".
"With parents increasingly concerned about added sugar in their children's diets, we've created an option that is true to the Milo heritage and encourages people to drink milk, but delivers less added sugar," Nestlé General Manager Andrew McIver said in a statement.
Like the original, Milo 30% Less Added Sugar contains malt barley, lactose -- which is a naturally occurring sugar in the milk powder -- and cocoa but no cane sugar.
READ MORE: Study Finds Some 'Healthy Waters' Are Actually Alarmingly High In Sugar
Instead, it contains artificial sweetener stevia and soluble corn fibre to give it that trademark Milo crunch and texture.
Diehard Milo fans have been assured that the new product will taste just the same.
But, is it better for us? 10 daily asked accredited practising dietician from Nutrition Australia Aloysa Hourigan if the new lower sugar version can be considered healthy -- or if it's just healthier in comparison to the original?
"It's definitely healthier by comparison. The kilojoules are slightly less which is helpful, and it's also higher in fibre and while it's good that there's less sugar, people still need to be mindful that it's still pretty sugary," Hourigan said.
In nutritional info shared by Nestlé, the original Milo has 19.8g of sugar per 20g served with 200ml of skim milk.
The new formula has 16g of sugar per 20g served with 200ml of skim milk -- 3.8g less than the original.
That's if you stick to the recommended 20g serving -- which is four heaped teaspoons. But really, who does? Not many according to Hourigan which is why we all need to be careful about how much we're scooping out of the tin.
Sugar overload
According to the World Health Organisation's 2015 recommendation, both adults and children's sugars intake should be less than 10 percent of their total dietary energy.
For a healthy grownup, this amounts to about 12 teaspoons or 50 grams of sugar per day.
With kids, it's a little trickier to put a number on their recommended daily sugar intake as it varies depending on their age, activity level and stage of growth.
Hourigan did tell 10 daily that it would be "considerably less" than a grownup's.
So, after chugging a Milo, everyone regardless of age is left with 30 grams (or less) of sugar 'allowance' for the rest of the day.
That's why, in her opinion, a glass of Milo -- whether it's the original or new formula -- should be a once-a-day thing.
"If you do have a Milo don't go off and eat ice cream, cakes and biscuits afterwards," she added.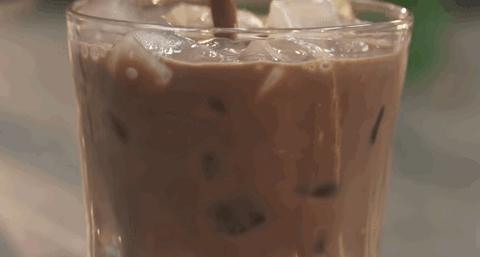 Cane sugar vs stevia
Nestlé's decision to swap cane sugar for stevia, an artificial sweetener, is a "legitimate step in a healthy direction" according to Hourigan.
Stevia is 'non-nutritious' sweetener meaning it's not sugar in any shape or form.
"Stevia contains chemicals to give it flavour but no kilojoules and it's considered safe by food authorities," she added.
Having said that, for some people it can have side effects like bloating or nausea.
But switching sugar for stevia isn't the best solution as it still "encourages your tastebuds to desire sweetness."
"If you really want to reduce your sugar intake you should cut it back, not replace it with stevia," Hourigan said.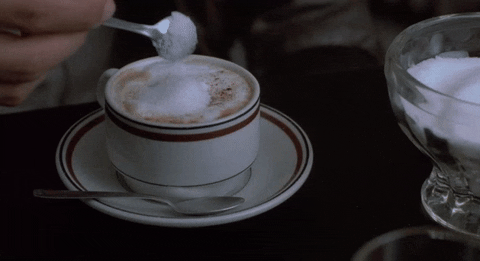 READ MORE: Do Sugar-Free Sweeteners Really Help You Lose Weight?
Australia's sweet obsession
One in two Australians exceeds WHO's sugar recommendation which contributes to health issues such as weight gain and dental problems according to the ABS.
In fact, the average Aussie consumes 60 grams of the stuff per day -- which is equivalent to 14 level teaspoons.
Kids aged 9 to 18 years old -- Milo's target market -- were found to be the biggest sugar fiends. Older male teens averaged a whopping 22 teaspoons per day.
Soft drinks, sports and energy drinks were the biggest sources of added sugar, followed by fruit and vegetable juices, muffins, cakes or scones and confectionary (each contributing 8.7 per cent), followed by naturally-occurring sugars in honey and jams.
Feature image: supplied, Instagram/@yeowsteven.