Maternity Ward 'Ruins' Easter With Chocolate Egg-Themed Cervical Dilation Guide
Delicious chocolate Easter eggs aren't the first thing you think of when someone says 'childbirth' right?
Unless you're the staff at Royal Devon and Exeter Maternity Services in the UK, that is.
The cheeky midwives have whipped up a very informative guide -- whimsically titled the "Eggstraordinary Cervix" -- for mums-to-be just in time for the festive holiday.
They used pictures of different sized choccie eggs -- from the teeny tiny Mini Egg to a Kinder Surprise and beyond -- to demonstrate how dilated a woman's cervix becomes during labour.
Yep -- that's the words 'chocolate' and 'cervix' in the same sentence.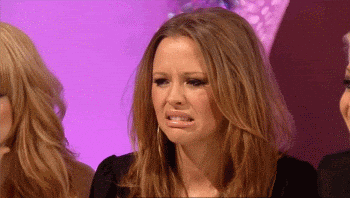 READ MORE: Fact Or Fiction: Study Claims Oral Sex Reduces Risk Of Miscarriage
According to the guide, in the early stages of labour, the cervix is dilated by just 1cm which is equivalent to the size of a Cadbury Mini Egg.
The woman then progresses through to 2cm -- the size of a Lindt chocolate egg -- before reaching 3cm, represented by a Dime egg.
The later stages of labour are illustrated using a 7cm Milkybar egg followed by a Button egg to represent 8cm dilation.
When the cervix dilates to the size of the 9cm Rolo egg it's almost time to push.
And finally, at 10cm -- represented by the large Cadbury egg -- the cervix is large enough for the baby to be born.
The ~eye-opening~ guide has been shared on the center's Facebook page with the cheery caption, "For all the chocoholics out there a good way of knowing how dilated the cervix is in labour."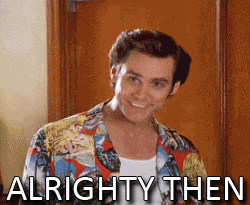 The only thing is, after reading the post, many people are no longer so fond of chocolate.
Here's just a sample of the reactions on Facebook:
"Well that's Easter ruined," wrote one person.
"I don't think I'll ever look at a chocolate egg the same way again," said another.
"This makes me feel both traumatised and a bit peckish," which is an opinion we can kinda agree with.
Several mums got involved in the conversation, with one admitting that she was "Glad I didn't see this before" she gave birth.
Another lamented, "If only chocolate had come out." Yeesh.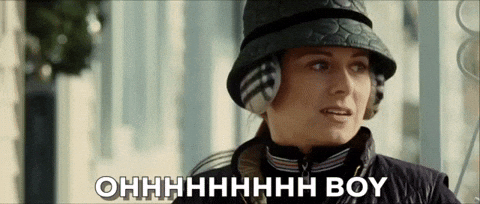 READ MORE: Contraceptive Earrings Could Make Birth Control Simpler -- And More Stylish
One commenter was puzzled by the research behind the guide, writing, "I do not wanna no [sic] how they tested the accuracy of this." Neither do we, just quietly.
"Maybe you get to eat each egg for what stage you're at," wondered one hopeful commenter. Here's hoping.
One of our favourite comments has to be this little role-play:
"Excuse me lady midwife, how many centimetres dilated am I? Ermmmmmm roughly the size of a kinder egg my love lol hahaha."
Hahaha indeed!
Feature image: Facebook/ Royal Devon and Exeter Maternity Services, Giphy.