Aussies Are Highly Likely To Combine Sex With Drugs And Alcohol
Australians are no strangers to combining sex with drugs and alcohol, according to a new study.
The new study, published in The Journal of Sexual Medicine, delves into the phenomenon known as "chemsex" -- a catch-all term describing the combination of lawful and illicit substances with sex.
Researchers from the clinical psychopharmacology unit at University College London examined the results of an earlier Global Drug Survey to draw their conclusions.
The 2013 data captured 22,000 heterosexual, homosexual and bisexual men and women on their substance-linked sex (SLS) habits.
Respondents had an average age of 31 and lived across the UK, Europe, Canada, the US and Australia (35 percent or 7,800 respondents were Aussie).
The survey results showed all groups -- regardless of location, gender or sexual orientation -- engaged in chemsex to some degree.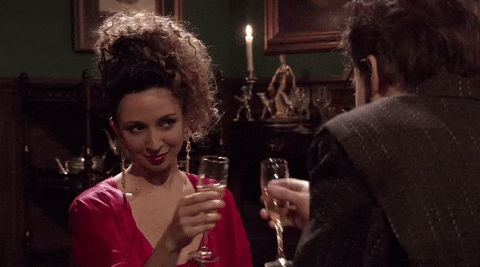 READ MORE: Snort, Pop Or Smoke: Your Suburb Decides Your Poison
Alcohol, cannabis, cocaine and MDMA were most commonly used with sex.
One-fifth of those surveyed said they took these drugs "with the intention of enhancing a sexual experience."
MDMA reportedly increased "emotionality/intimacy" the most, while GHB/GBL (Gamma hydroxybutyrate/Gamma butyrolactone, a.k.a. "liquid ecstasy") increased "sexual desire" the most.
Gay and bisexual men and lesbian and bisexual women were more likely to have sex while on drugs -- GHB/GBL in particular -- than their heterosexual counterparts.
While the survey participants weren't asked directly about where they live, the UCL researchers were able to assume this according to the currency the participants reported using.
Brits turned out to be the most likely to mix sex with booze and all drugs -- except for cannabis -- but Australians weren't far behind.
About 58 percent of Aussies admitted to combining alcohol with sex in the past year, behind Brits at 64 percent and Europeans at 60 percent.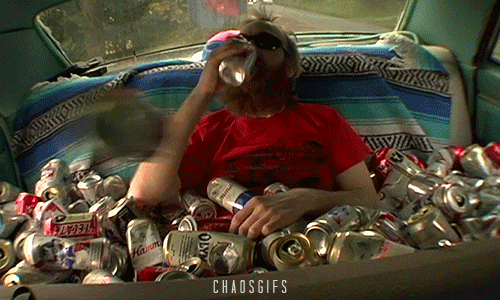 Aussies came second in the list of groups that combined sex with cocaine, once again behind the Brits -- 10 percent and almost 13 percent respectively -- while Europeans came in third, with just over eight percent.
Americans and Canadians were some of the least likely to have sex after drinking alcohol, averaging just over half of their respondents. Or taking cocaine, at roughly seven percent for the US and nine percent for Canada.
The researchers are keen to use the findings to help advocacy groups tailor their "harm reduction messages" and thus make them more effective.
"By engaging with your audience and accepting that drugs provide pleasure as well as harms, you can deliver harm reduction messages in a more trustworthy and nuanced manner," said the study's lead author, Dr Will Lawn.
The risks of chemsex
While the survey found that one of the main motivations behind engaging in chemsex is enhanced sexual experience or performance, it can have the exact opposite effect, according to Alcohol and Drug Foundation Australia spokesperson Laura Bajurny.
"Alcohol and/or other drug consumption can lead to impotence, decreased sexual desire and inability to orgasm -- the chances of these happening increase as drug consumption increases," she told 10 daily.
A missed orgasm or an inability to 'get it up' aren't the only risks.
Drugs can also increase impulsiveness, lower inhibitions, reduce decision-making capability and impaired risk assessment.
"One or two alcoholic drinks is enough to lower a person's inhibitions, impair decision-making and increase the likelihood of risk-taking," Bajurny said.
This could mean a person might choose to have sex with someone they normally wouldn't -- and they may not practice safe sex, which could lead to STIs and even unwanted pregnancy.
The risk of heart attack and stroke effects also rises, due to the combo of drugs and vigorous activity. A lack of coordination could also lead to accidents or injuries.
READ MORE: Are There Health Benefits In Tripping Out Of Your Mind?
There's also risk involved in going to a stranger's home -- when you're under the influence, it's easy to miss warning signs about dangerous situations.
"It's also absolutely critical that both parties are capable of giving consent to having sex with each other," Bajurny said.
Even if you're not engaging in sex, Bajurny warned mixing different types of drugs can go very wrong.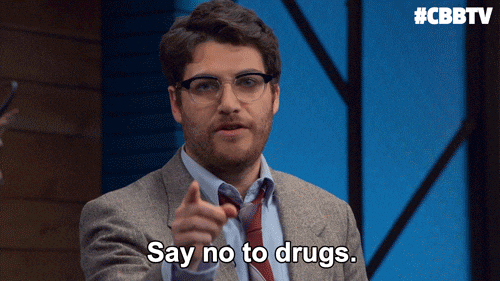 Mixing depressants like alcohol or GHB/GBL with stimulants like cocaine or methamphetamine sends contradictory messages to your body to simultaneously speed up and slow down, which can put you under significant stress.
At the end of the day, it's important to know there is no safe level of drug use -- all drug use carries a risk of accident, injuries and overdose.
For drug information or support, people can call the Alcohol and Drug Foundation's DrugInfo line on 1300 85 85 84.
Featured image: Getty.
Contact the author: gwolski@networkten.com.au.