Study Links Skipping Eyelids When Applying SPF Moisturiser With Increased Cancer Risk
A UK study has found that neglecting to apply moisturisers containing SPF to the area around the eye may increase people's risk of skin cancer.
The study, published in the scientific journal PLos ONE, looked at the difference between how people apply sunscreen and SPF moisturisers.
The researchers had already revealed that sunscreen users were failing to cover their eyelids in an earlier study -- their most recent investigation found that users of SPF moisturisers were doing a "significantly worse" job.
They compared a pair of UV-sensitive photos of each of the 84 participants -- one was taken after they'd applied sunscreen and another after applying SPF moisturiser.
The photos showed that while 14 percent of people missed their eyelids with sunscreen, 20 percent missed with SPF moisturiser.
READ MORE: Redheads With Multiple Moles Warned Of High Risk Of Melanoma
The study concluded that key areas of the face that are at higher cancer risk were being left unprotected -- it's enough to make you want to slather your entire faces in suncream, right?
According to Heather Walker, chair of the National Skin Cancer Committee at the Cancer Council Australia, sunscreen is not the solution.
Why?
"The study seems well-designed and correct but the issue is that the Cancer Council doesn't recommend sunscreen use around the eyes," she told 10 daily.
Instead of rubbing sunscreen around the delicate eye area -- which we all know can sting! -- she recommends people wear sunglasses and a broad-brimmed hat.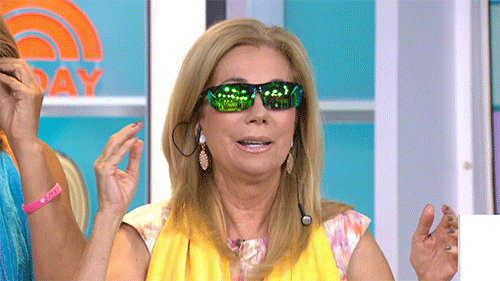 A broad-brimmed hat can reduce UV exposure to eyes by up to 50 percent -- combined with a pair of sunnies and you've got 98 percent protection.
And no red, stinging eyeballs.
The entire head is an area of concern for skin cancer, Walker said, particularly the tops of ears and the top of the head in balding men -- that's why a broad-brimmed hat is such a winner.
READ MORE: The Down-Low On Vitamin D: How Much You Need And How To Get It Safely
The teaspoon test
A whopping 85 percent of Aussies aren't using enough sunscreen over their entire bodies but figuring out just how much you need to use is as easy as grabbing a teaspoon from the kitchen drawer.
"Use a teaspoon on each limb, one for your back, one for the front, a teaspoon -- that's five ml -- for your face and neck area," instructed Professor Sanchia Aranda, CEO of Cancer Council Australia.
Some of the Cancer Council sunscreen bottles have a built-in five ml measure to make things even easier.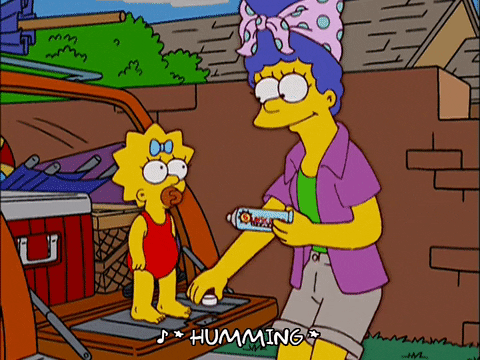 "And you need to put it on and let it soak in before you go out, so the liquid has time to evaporate out of the emulsion and form a protective film," she said.
As for when you need to slather it on, experts recommend you do so every day when the maximum UV level is forecast to be three or higher.
That's generally between mid-August to the end April -- except in sunny states like Queensland when UV levels are typically above three all year 'round.
Confused? Download the free SunSmart app to keep track of local UV levels.
Approximately two in three Australians will be diagnosed with skin cancer by the time they are 70 so it's important to stay sun safe.
Feature image: Getty.